As a kid, I really thought entrepreneurship was something thrilling.
I grew up in Oulu in northern Finland in a family with two children, my brother and myself. There were no successful entrepreneurs in the family as a role model for me, but as a kid, I still thought entrepreneurship was something thrilling.
At an early age, I started with some activities like organising theatre plays for smaller kids, selling self-made candies in front of a supermarket or running a second-hand-shop in the yard. With my first self-earned money I bought a fancy evening bag with glittering strass as a reward for myself. I was about 12 years old and it felt just great.
Sometimes you need to build your self-confidence to be mentally ready for entrepreneurship.
Entrepreneurship was always an attractive option for me. During my first study days at the University of Tampere, a girl asked me about my future professional plans in the "getting-to-know-you" seminar. She was surprised when I told her running my own business was my dream. In those days, founding a company was not so much en vogue as it is now, and start-ups seldom a topic of articles.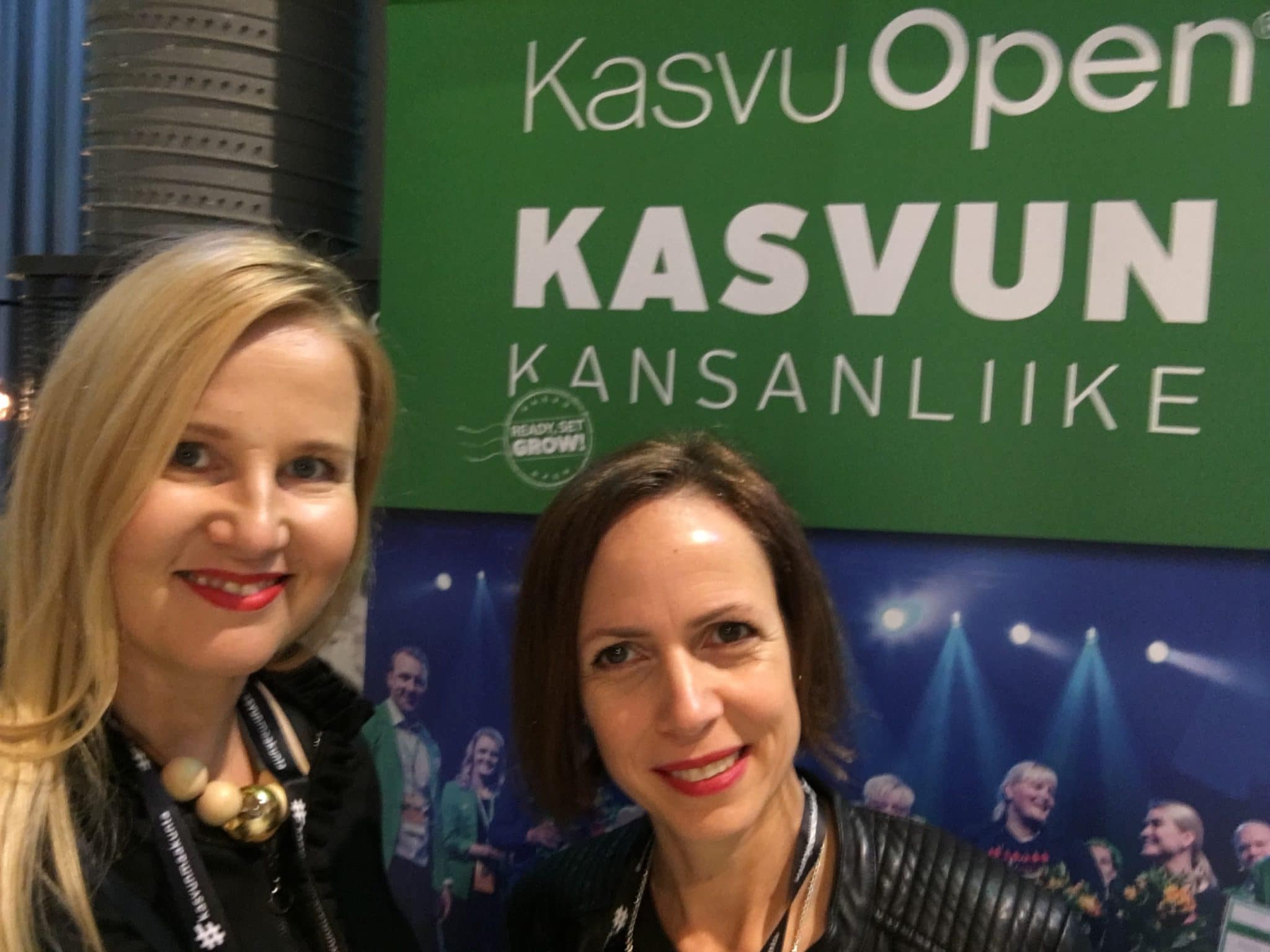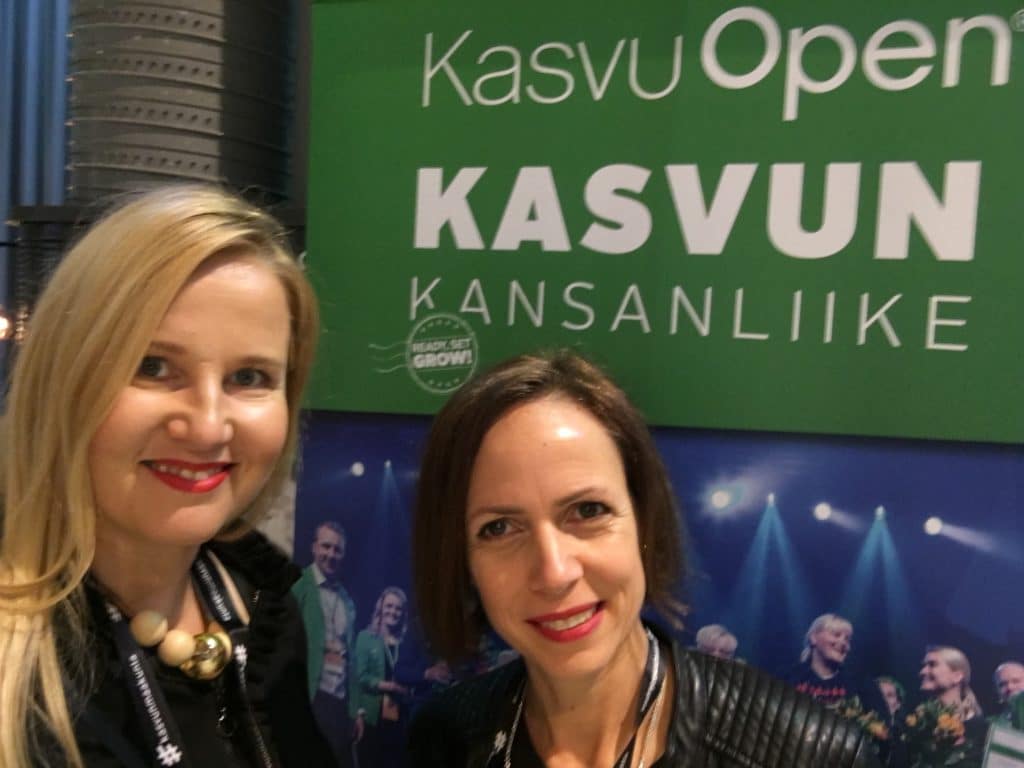 Anyhow, it took almost 20 years until I really implemented that plan and founded my first company in 2012 in Germany, where I still live with my family.
You might ask, why so long? I think the main reason is that I needed many years of working experience in order to have enough self-confidence and to be mentally ready for entrepreneurship. I am a mother of two wonderful sons which also played a role when planning my professional career.
I'm motivated by the freedom and the continuous change that belongs to life.
Being an entrepreneur allows you a certain scope of freedom and the opportunity to change something, these are my big motivators. Finding ways to do things better and differently is inspiring and for me, continuous change belongs to life. In our cosmetics company, we want to change some aspects of skin care and also make an environmental impact: we replace synthetic ingredients with natural ones and use sustainable packaging materials and production methods.
I don't like a tight nine-to-five work schedule and instead, appreciate flexibility. I perform the best if I can allocate the tasks according to my mood and energy level, and as an entrepreneur it is possible. Many good ideas were born in bed drinking my Sunday morning coffee.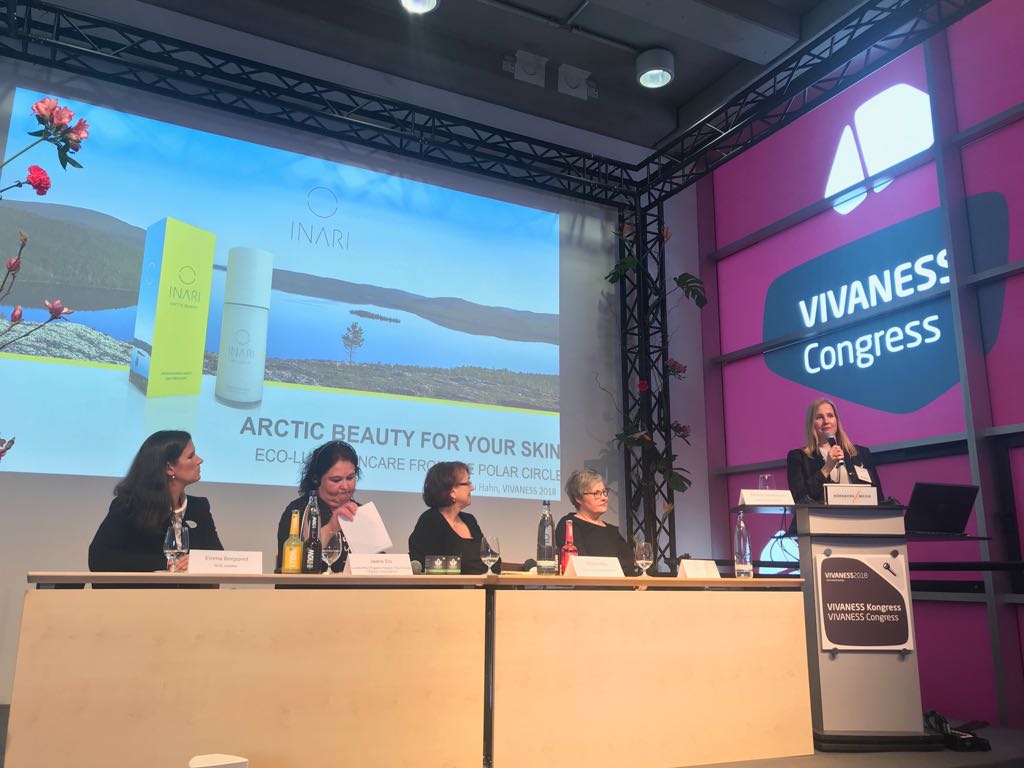 The people you are surrounded by, their energy and life attitude is important.
Early mornings are my power time and best used for tasks which demand a sharp mind and creative ideas, not for meaningless long meetings, as I often had in corporate life.
My husband supports me fantastically on this journey and I am very grateful for that. Also, my two sons are proud that their mum is an entrepreneur and forgive me some household things that don't always work smoothly, like washing their favourite clothes in time.
In my early life there weren't many entrepreneurs, which was a pity as I would have loved to have had an experienced entrepreneur as a mentor. I believe the people you are surrounded by, their energy and life attitude is important. These last years I have been actively building my network among other entrepreneurs.
My need to start working with something meaningful was growing.
Working for years in an international corporation taught me a lot – even for the later entrepreneurial role. Anyhow, I never felt I would have found the right place. I had this modest Finnish idea of believing that delivering good results was enough, and the elbow mentality and power games are not my thing. The need to permanently "sell myself" was stressing me and there were times when I felt pretty bad. The Finnish school and university systems are great, but you don't learn how to sell and present yourself there. A bit more the American way would do us good.
Throughout the years I had many business ideas, but they all did not feel promising enough to leave secure employment and step into the risky business of owning a company. I also started to evaluate my ideas stronger against my own values and beliefs, not just the business potential. My need to start working with something meaningful was growing.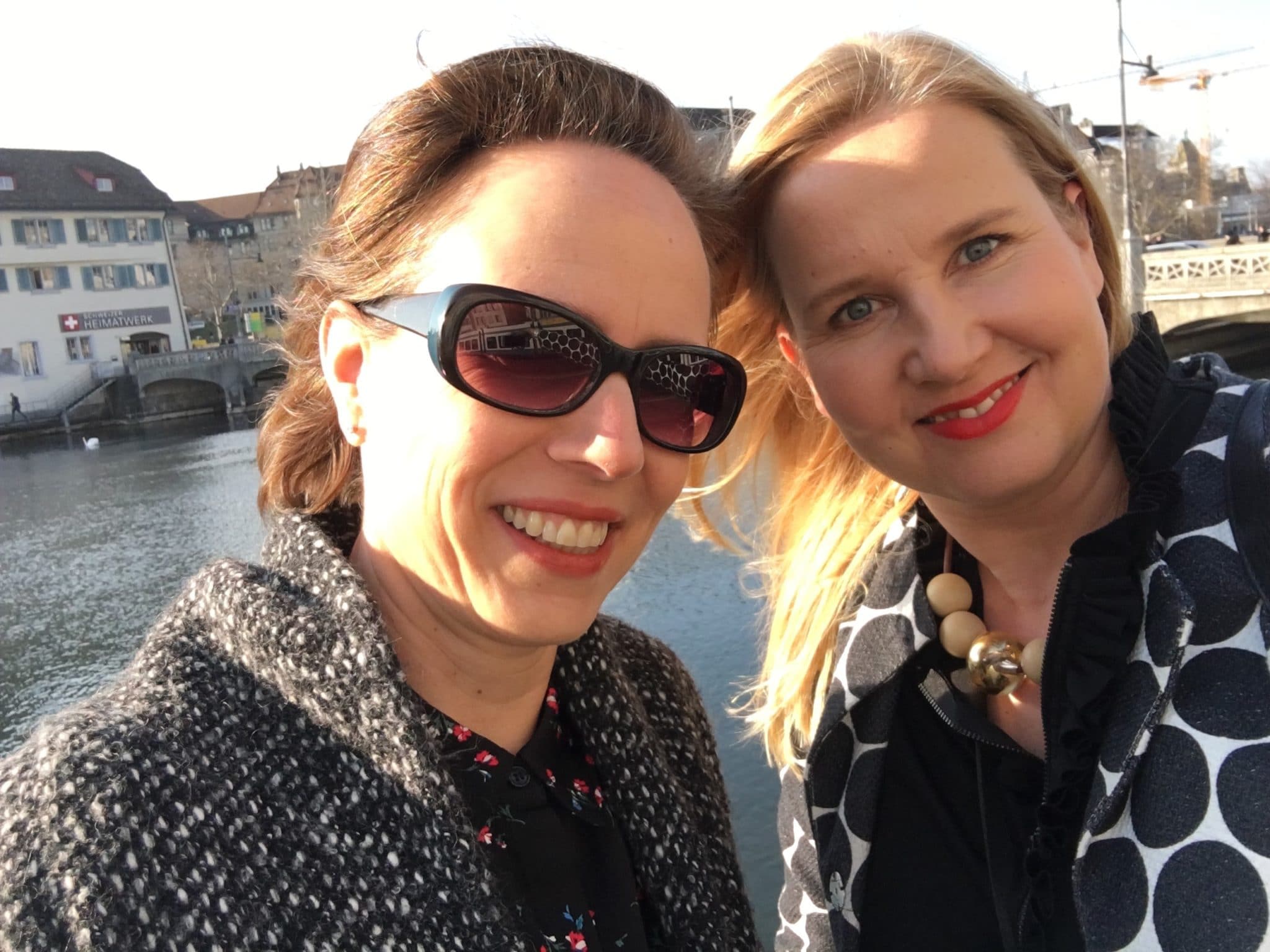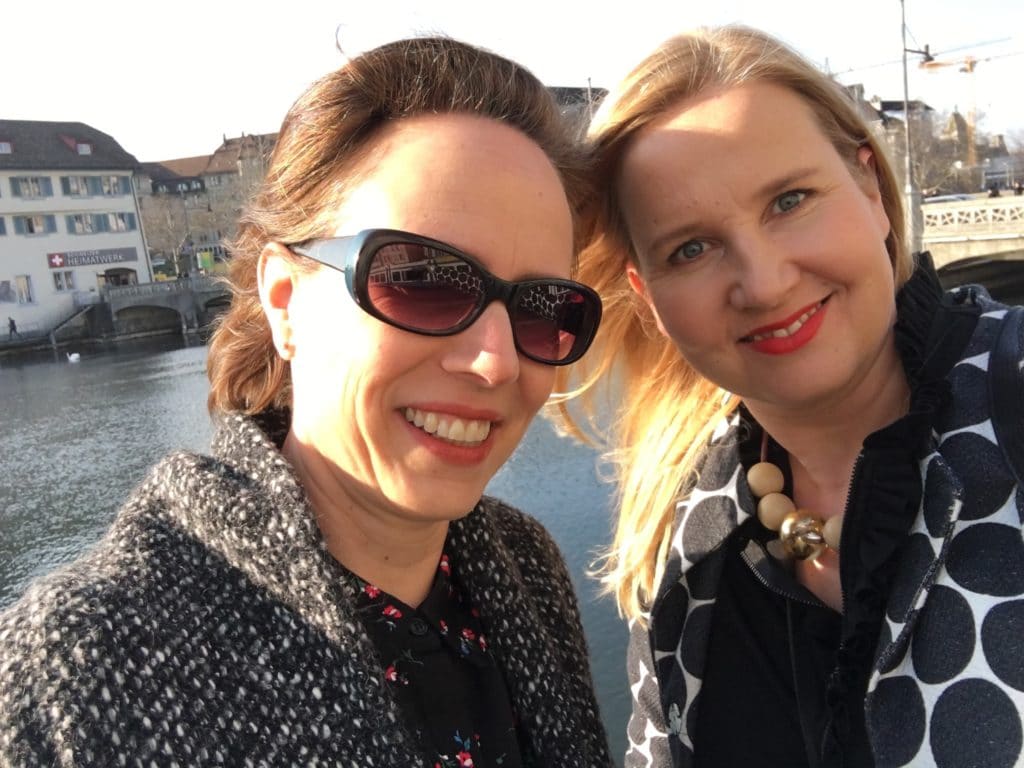 It wasn't ideal starting my first company alone.
I started my first company in the natural cosmetics industry alone in 2012, which was not ideal when looking back. There are big synergies when there is a small team working on something from the beginning. I was missing a sparring partner for discussions and getting other points of view.
The idea of building my own skincare brand, combining biotechnology with the best superfoods of the arctic plants, started to grow in 2016. So I then sold my first company to be able to focus fully on INARI. I started to work with the business idea alone, but after I had laid some basement down I brought on Nina Stenberg as a co-founder, which was a great decision.
Don't stay with problems, focus on answers and open your mind for creative solutions.
The cosmetics industry is a tough one, the competition is enormous, but I love it. When a consumer sends feedback that she gained real help to her skin problems from our products I feel thrilled. That is what this business is about – offering a skincare solution for a customer need.
As you might expect there has been a long list of challenges to face. Don't stay with problems, focus on answers and open your mind for creative solutions, is my advice.
We had challenges, for example in financing and finding the right partners for different tasks – both are critical issues for a young company. In the beginning, we couldn't afford to hire any employees, but we were working with external agencies and freelancers. The sales pitch was always great, the invoice in time, but the results sometimes lacking.
We all make mistakes; the interesting question is, what did you learn?
When you find a great cooperation partner – don't let them go! The timings have often been an issue. When we were preparing the launch in 2018 a supplier delivered ingredients in an unacceptable quality for the very first production, causing many weeks' delay of the initial launch.
We also made some big decisions in the beginning, for example regarding the sales strategy and production, which in hindsight were not the best ones. We all make mistakes; the interesting question is, what did you learn?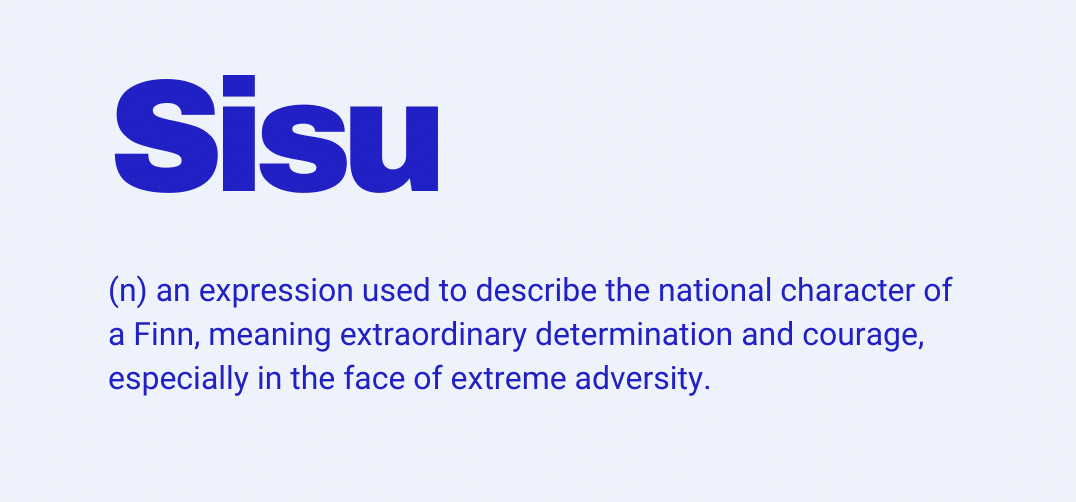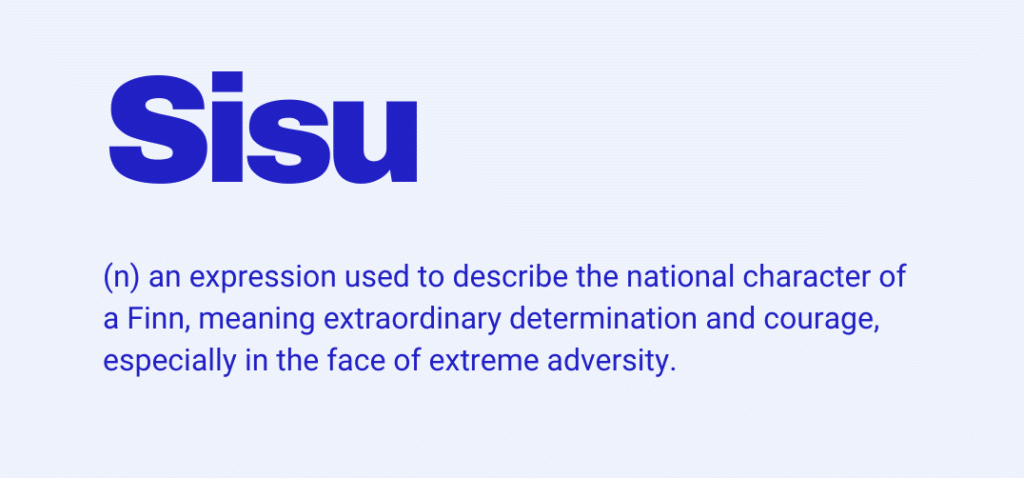 I have a strong will and the Finnish sisu
As I was learning to understand my own strengths and weaknesses better, I started to see that my character is well suited for being an entrepreneur. I have a strong will and the Finnish sisu – or stoic resilience – which is helpful, and when I feel passionate about something I tend to find a way to implement it.
Combining work and private life has been easier as an entrepreneur. I have been working a lot remotely and could organise different life aspects much more flexibly, which has been great for the family. My favourite aspects of entrepreneurship are freedom and that my work is meaningful.
Be willing to learn constantly
An entrepreneur needs to have many skills and be willing to learn new ones constantly. As there are many balls in the air at the same time, it is better to act even if not everything is perfect. A perfectionist has hard times as a founder. Great skills for an entrepreneur are courage, passion and the ability to cope with uncertainty. Especially in the beginning you might not receive any rewards, more the other way around. If you love being an entrepreneur and have a passion for your company, it gives you wings to fly.
Try to make sure you're always learning, reflecting, planning and building your network. Read a lot and take holidays instead of letting yourself burn out.
And if I had one piece of advice it would be to take one step after another and always keep going. Don't give up!