I would never stop talking like a child
I grew up in Southern France, in the oldest city of France – the sunny and vibrant city of Marseille. Marseille is situated in the Côte d'Azur in Provence which to date is still my favourite place in France, especially the beautiful Calanques, where you can get lost in the wilderness, get surrounded by blue lagoon water and huge cliffs.
As a child I was really curious, always the one asking "why" one answer after another in order to get the meaning and origin of pretty much anything from really simple to complex things. During pre-school which we call "L'ecole maternelle" I was called "moulin à paroles" which can be translated literally as speaking mill or chatterbox (because I would never stop talking) to a point where my classmate would put tape on my mouth or the teacher would put me in the corner because I wouldn't stop talking…
I was not really the typical boy dreaming of becoming a fireman or astronaut
When I was a child, we used to have a riddle night every week with my parents and my sister, where each one of us would take turns in miming a job so that the others would have to guess in order to score points. Almost every week I was miming a pizza maker.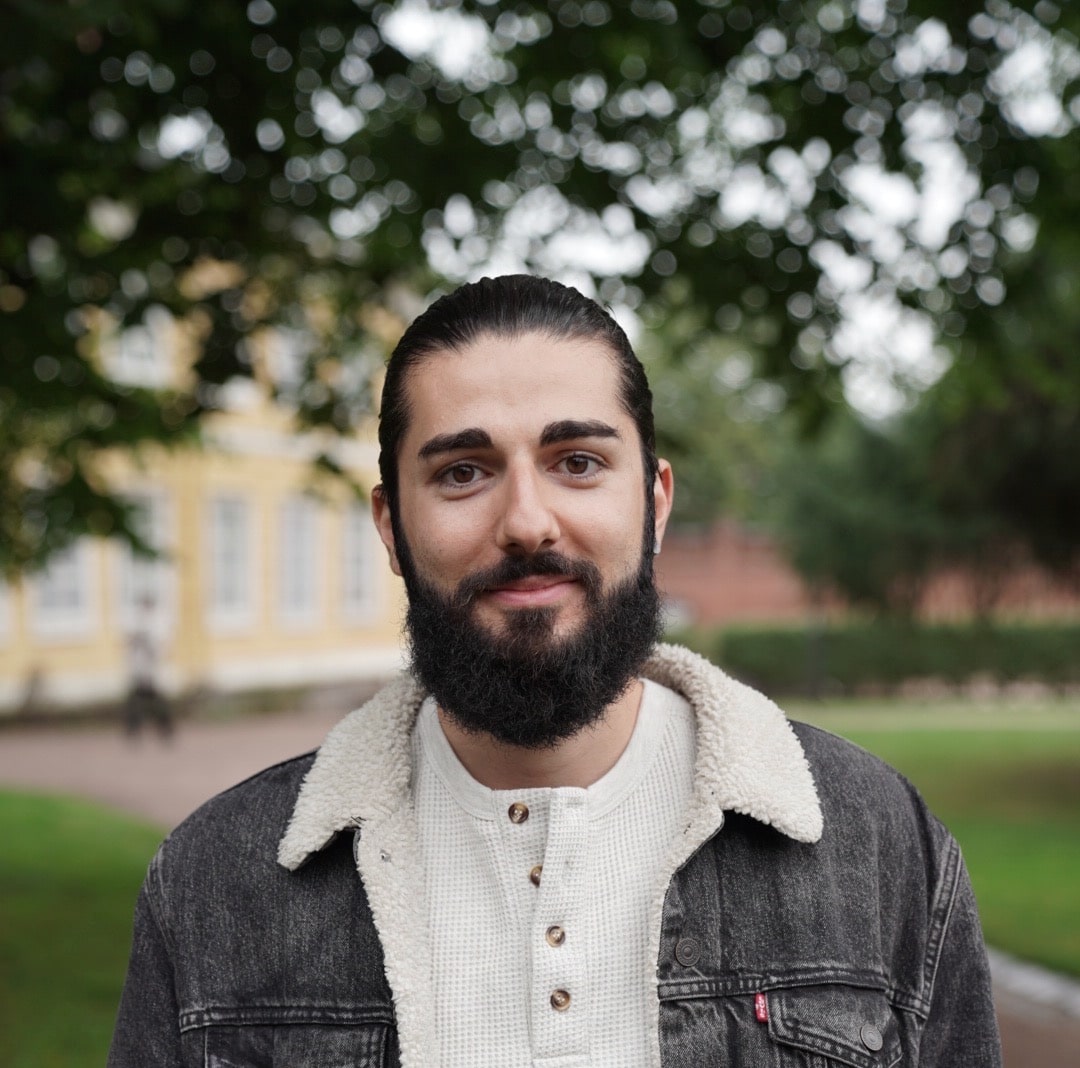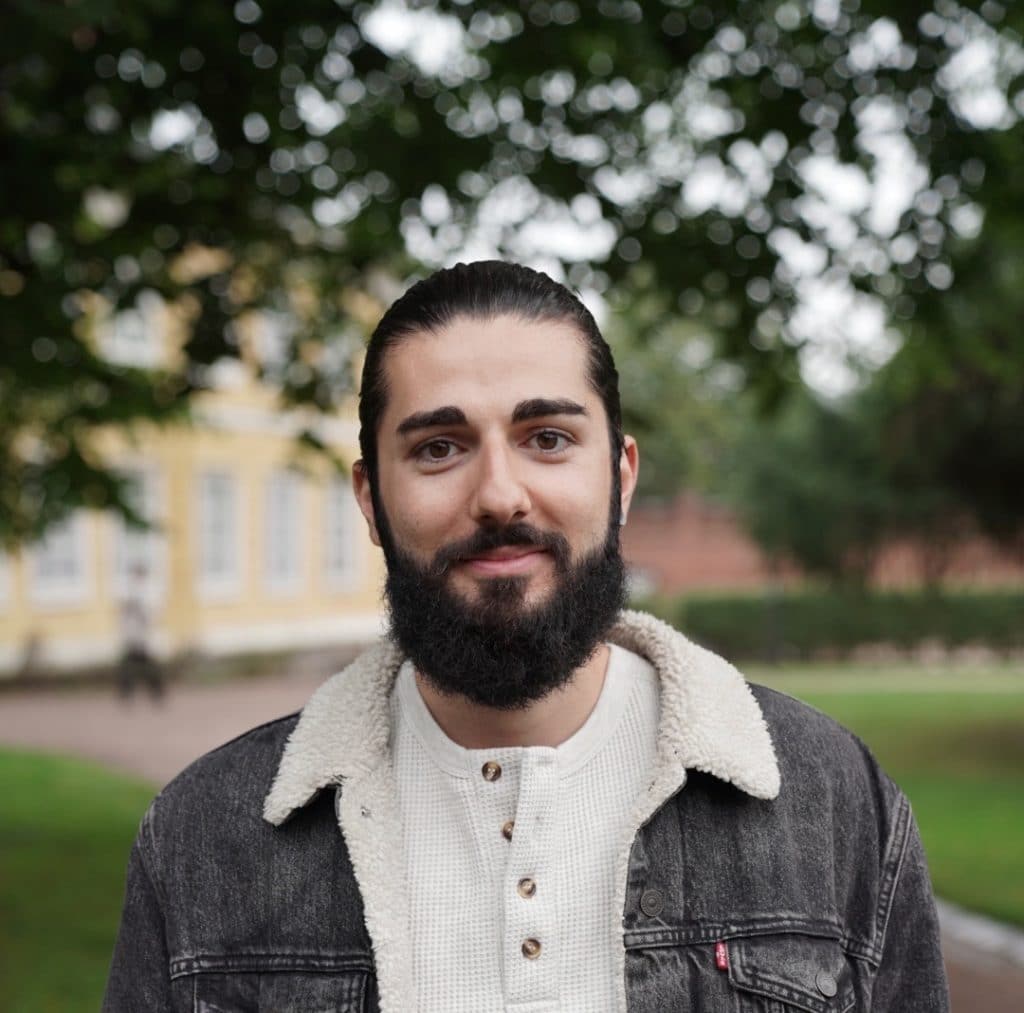 But the point is I seemed to be really fascinated by this pizza maker, I was not really the typical boy dreaming of becoming a fireman or astronaut, I never really fancied that myself. I was interested in remote-controlled cars a lot and destroyed quite many of them in my parents' yard (sorry mom and dad).
My parents have been the biggest influence on me
My parents used to be entrepreneurs themselves, they had their own small and local supermarket in Marseille city center, but they ran into some issues and eventually went bankrupt and closed down their shop before I was even born.
My parents have been the biggest influence on me as a child, they were always pushing me to go all the way for something once I got it started, whether it is related to music, sport or school. I always was supported by them and encouraged to pursue whatever it was that I took up, to take education seriously and try my best to get good grades. Probably due to the fact that my dad works as a primary school director.
But one interesting fact is that my parents travelled the world together when they were younger before having my sister and myself, they went through Africa, South America and Asia where they were teaching kids how to read and write mostly in small villages and tribes. I was always fascinated by all the stories they shared with me and loved diving into their travel photo books, everything looks so different from what I had ever seen, even in movies! And it's way more exciting when the stories are starring your very own mom and dad!
I was 18, aspiring to become a physiotherapist
So no wonder I got the travel bug myself too! I started to travel a lot after my first and probably biggest failure in life so far. I was not a child anymore. I was 18, aspiring to become a physiotherapist. In France, you need to pass a contest which is common with all medical studies for pharmacists, doctors, dentists, and physiotherapists, in order to access the second year of studies. You need to be part of the top 10% and you are giving only two shots, it's a really tough system!
Long story short, I failed, three times, after a lot of effort and dedication. It was really hard for me, it was the first time in my whole life that I failed completely and repeatedly at something that I undertook, and I always was in the top three students of all of my previous classes so it was quite a shock for me at that time. But through these failures, I learned a lot, both personally and professionally!
Travelling – the best thing that these failures gave me
The best thing that these failures gave me, is the opportunity to start travelling; Belgium was only my first stop. It was the very first time I left my parents home and all my loved ones to go live all by myself in a new country (yes okay I chose a French-speaking one).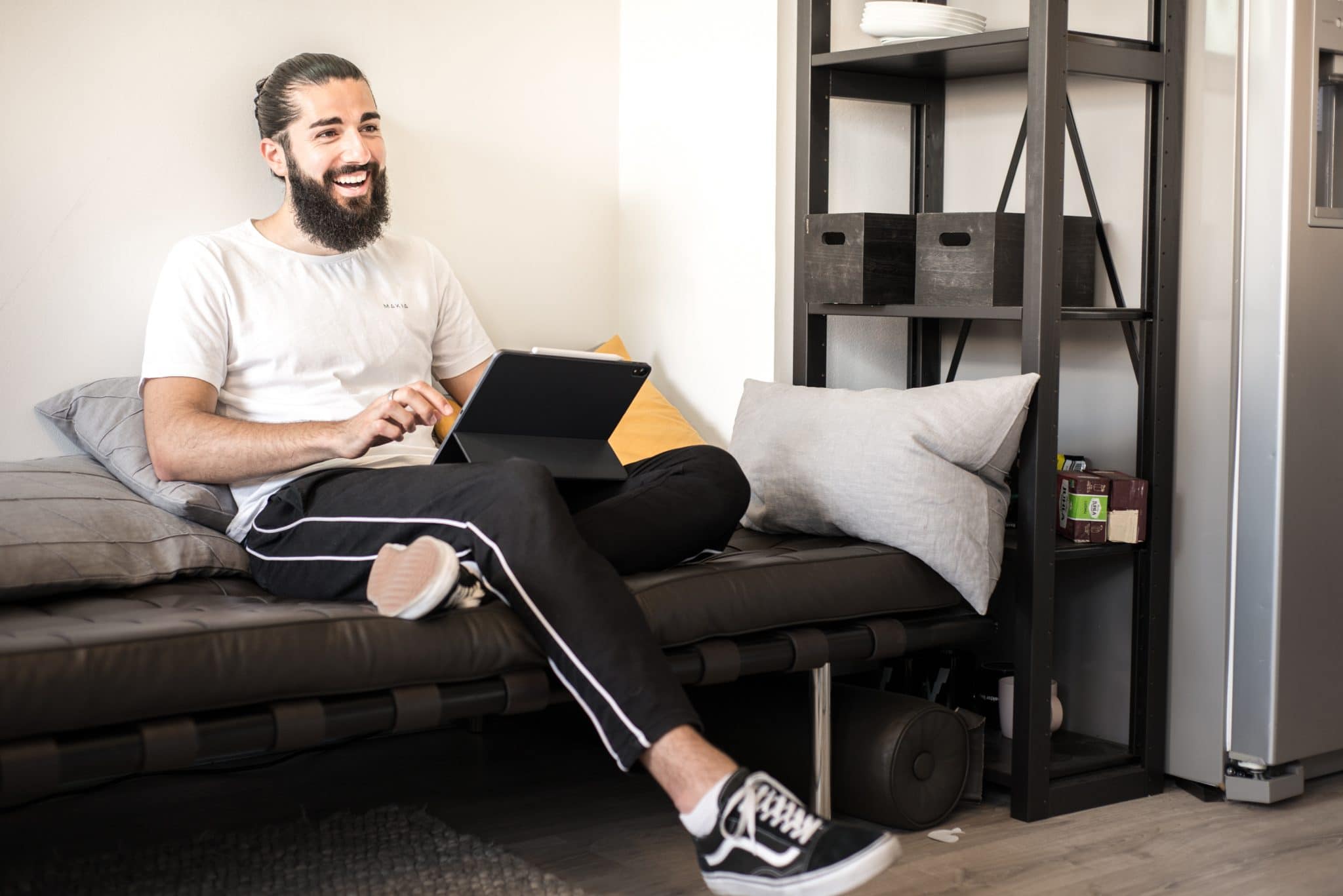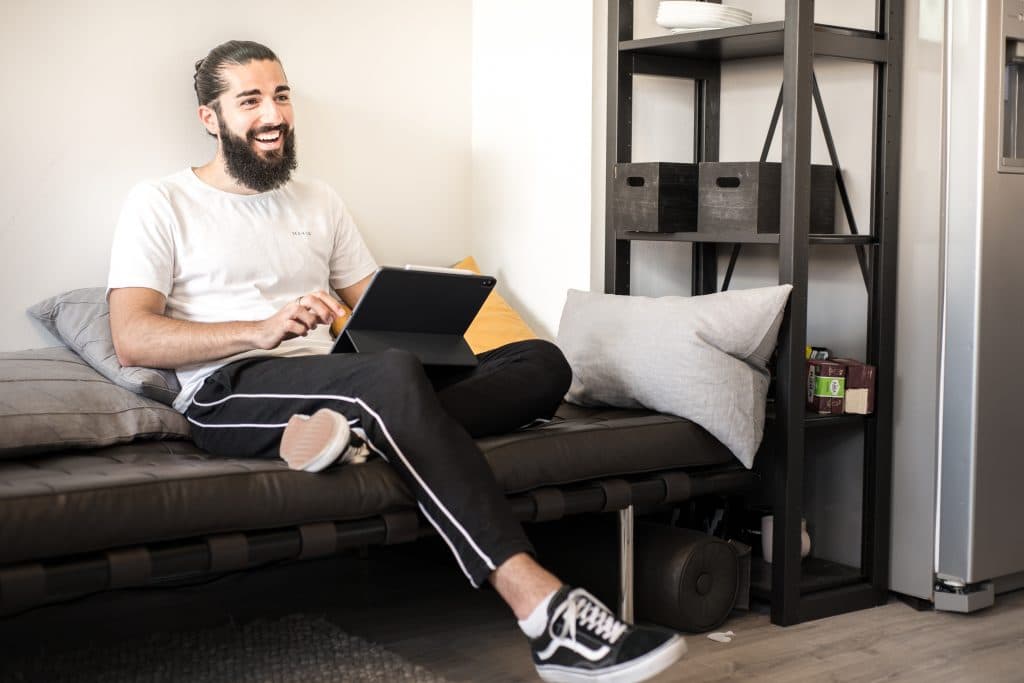 But after a summer of deep thinking and interrogation about myself and my future, I felt that I was attracted to the business industry and decided to start a degree in business administration. Not only I discovered that I was really fit for business and that I hated finance and accountancy, but I got the opportunity to travel to Canada for one of my internships and then to Ireland for a double degree.
My failures were really a blessing in disguise
I wouldn't have met my life partner Niina nor discovered Finland or started my entrepreneurship journey if not for the fact that I failed my medical studies and decided to start studying business. The moral of the story, you always learn a lot from your mistakes/failures and it always opens a world of new opportunities.
I know it sounds super cliché (and makes me feel old, usually older people always say that haha…) but when I take a step back I couldn't even imagine where I am today back then. So after all, my failures were really a blessing in disguise.
Creating websites and online content was my way to express creativity
As we have seen in my childhood interview, I was always attracted to creating something myself, creativity, being social, and helping others. Since my teenage years, as soon as I got access to my very first computer, I started to be really intrigued by "The Internet". I fell in love with all things Digital! I started really early on creating websites and online content, it was my way to express my creativity. I used to play the guitar regularly as a kid but it was quickly overcome by my time jumbling with my computer.
Around 2005, I found out about this free software called "Cariboost 2.0", and I discovered my first ever HTML visual editor – in other words, a no-code website builder. That means I was basically already hacking my way into web design!
I didn't know anything about coding and web development
You can see how it looked in the picture below: it is basically a visual editor where you can drag and drop your content on top of a free canvas. It was as easy as creating a PowerPoint.
That said, the results were far different from what I am doing nowadays – thankfully for the both of us?– from my first travel blog, to my DJing website through some school clubs and project websites, I was making a website for anything and everything as soon as I had the opportunity to do so! The interesting fact about it is that I didn't know anything about coding and web development, and I still don't to this day (except a few basics of HTML & CSS)!
People can't independently and sufficiently update or use their own website
Fast forward to the beginning of 2019, after working in a leading agency in website design in Helsinki, and collaborating with major digital agencies in Finland for several years, I identified one issue encountered by the overwhelming majority of my former clients: They can't independently and sufficiently update or use their own website. The photo below demonstrates how they most likely felt when trying to update their website:
In today's world, where the marketing landscape has never been changing so fast, it is a necessity to be able to react fast to changes, to be able to update your website's content regularly, create a landing page for your next campaign in a jiffy, etc.
I wanted to build something small and down to earth
And before I knew it, I started to work for my first client ever, grab a few creative friends to help me with some line of work outside of my expertise, et voilà! Bertoli Digital was born!
I wanted to build something that is still small and down to earth and where I could be the face of the business/agency, that is why I named it after my last name "Bertoli" and because I am passionate about everything digital, one plus one equal two, Bertoli Digital came to me quite naturally.
The mission of Bertoli Digital is to help individuals, startups and SMEs to grow their online presence through Marketing, Communication and Growth strategies. In other words, I offer website creation, social media strategies, growth marketing consultations, online advertising workshops, digital transformation help, social selling training, pretty much anything that has to do with digital and marketing I can do!
I consider myself a social architect
Most satisfying moments: being able to help others and the feeling of satisfaction and warmth when I get positive feedback from my work and can see the direct impact on my clients' lives and businesses.
Even though I am a digital consultant and growth marketing manager on the paper, I consider myself a social architect above all. And it is because I build up my energy through meeting and exchanging with new people. Not only when it comes to business but in life in general, I have never learned as much as when I was travelling the world and meeting and exchanging with new people.
Being an entrepreneur allows me to feel in control and fully express myself, but also meet with lots of interesting people and be able to help them and exchange with them. That's the best part!
My role-models are people around me
I don't really think I have a role-model! Contrary to most people, I gain lots of inspiration from people I meet in my everyday life because I consider them to be "the real people", closer to my everyday life, more down to earth.
Not that all the role-model are not all down to earth, but most people idolize celebrities, guru and others famous people that are not in the same economic class as they are and therefore there is a huge gap between their lifestyle and their role-model one, which makes it more difficult to adapt the day to day practices from a role-model who have access to different resources.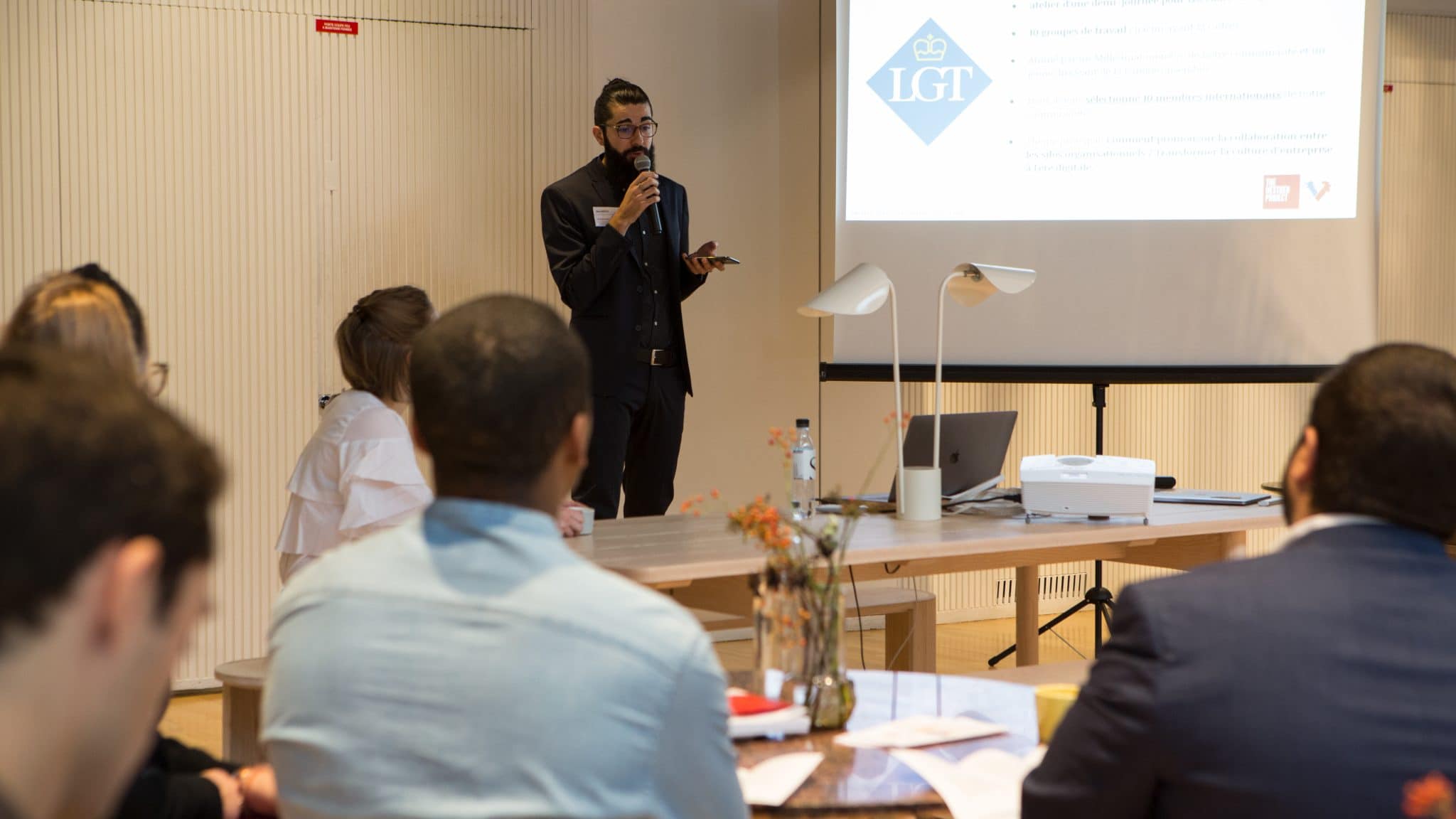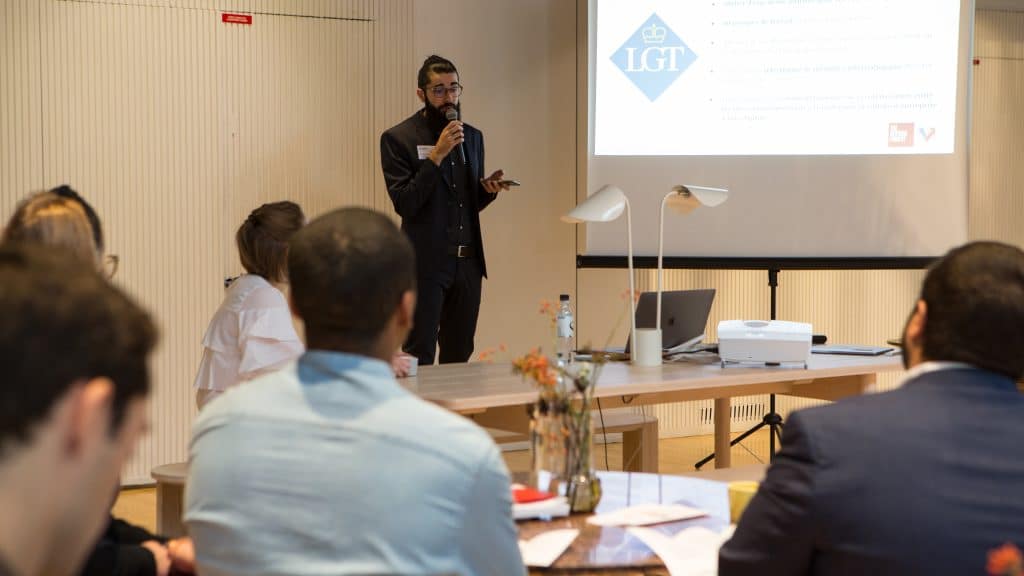 That said when it comes to marketing I really like Gary Vee's brutal honesty, Neil Patel's high quality and consistent content, and lately Dave Gerhardt's bold thoughts.  
I'm an entrepreneur and employee at the same time
My loved ones were expressing some concerns regarding my financial stability when I announced that I will be starting some project of my own as an entrepreneur, but they were mostly supportive once I was able to show them that I planned everything and that I was able to sustain my lifestyle while trying out to build my own brand and digital agency. Plus after about 6 months as a full-time entrepreneur, I was able to start working both as an entrepreneur and take a role as a growth marketing manager in a growing startup.
It actually started quite naturally for me, through my business studies I gained lots of interest towards the startup environment because they all seem to have a really lean, hierarchy-free, and fun environment. Also and most importantly most startups are trying to solve pressing issues that most corporations can't work on because of their structure.
#FRIENDSHIP© was born during a trip in Dublin
During my exchange student year in Ireland, I took on a Business Modelling & Enterprise-class. Our main project was to build a whole business model and concept from scratch. It was a really exciting experience, and one thing after another, I was so inspired by that course that I created my first ever startup concept, from productization to marketing strategy through market valuation. As said previously, when I get an idea in mind, I usually either go all in or don't do anything at all!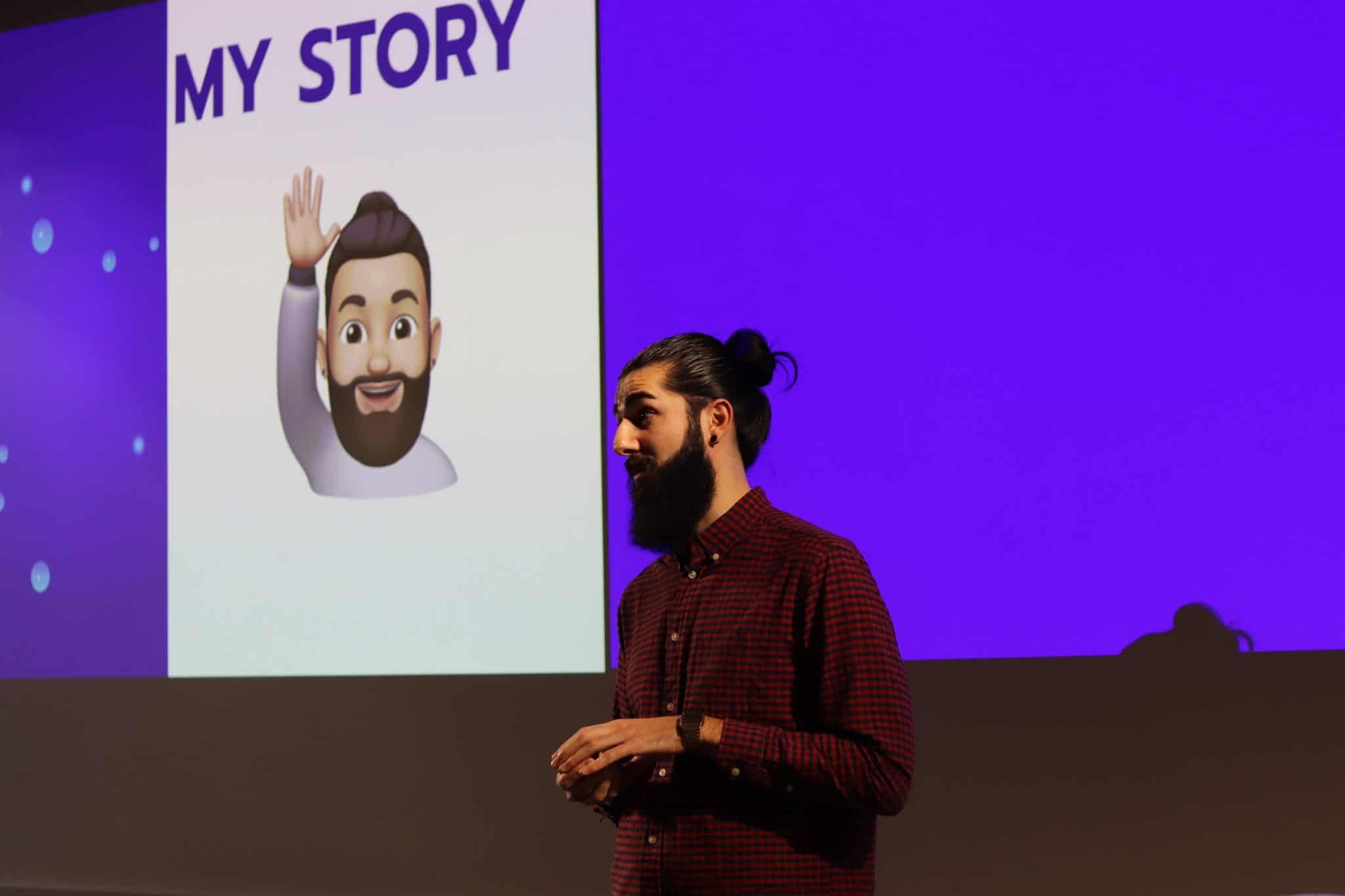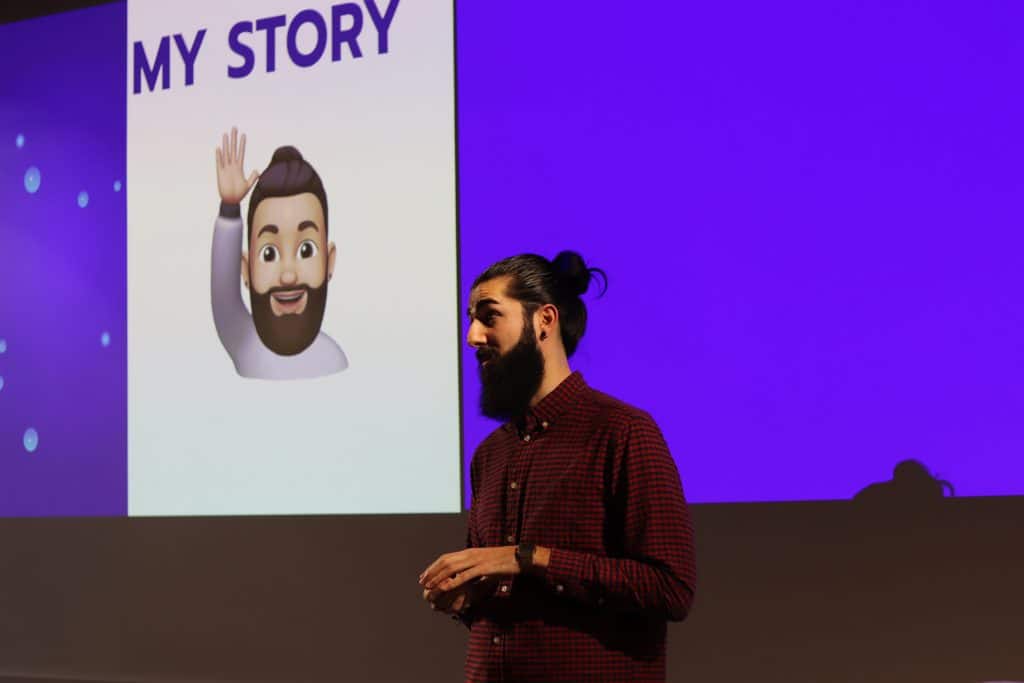 And before we knew it, #FRIENDSHIP© was born during a trip to Dublin, in Ireland. Me and my business partner at that time, Shahboz Babaev, both shared a passion for innovative products, challenges, entrepreneurship and travelling. That's why we decided to launch the World's First social self-cleaning t-shirt brand and call it: #FRIENDSHIP©, since it was born from our strong friendship and since it features an eco-friendly product as well as had the goal to connect consumers to local artists (not too creative you might think – "laughing")
Our startup idea fell through and our product never made it
We were living the dream and enjoying a once in a lifetime experience: exchanging, sharing, loving, discovering, travelling, learning and so much more, with people from around the world, united in the same place. That's why we wanted to take our chance to launch an innovative, revolutionary t-shirt that can make people's lives easier and take care of the planet at the same time.
But if there is one lesson one should learn in life, is that nothing ever goes as planned, and we start to face some issues related to manufacturing and logistics as well as patents. My business partner and I ended up taking different paths after our exchange year. Once we went back to our home country and finalized our studies it became extremely difficult to stay in touch regularly and to make sure that we were able to move forward with our plan. Eventually, after some time our startup idea fell through and our product never made it.
Maria01 became my second home
Fast forward a few years, after doing my bachelor's degree in international business in Ireland. During my exchange year, I met my girlfriend, Niina, who is Finnish. She first moved to France with me while I was doing my master's degree and, in December 2016, we moved to Finland together, I started to do an internship in one startup in Helsinki, one thing followed the other and I ended up living here.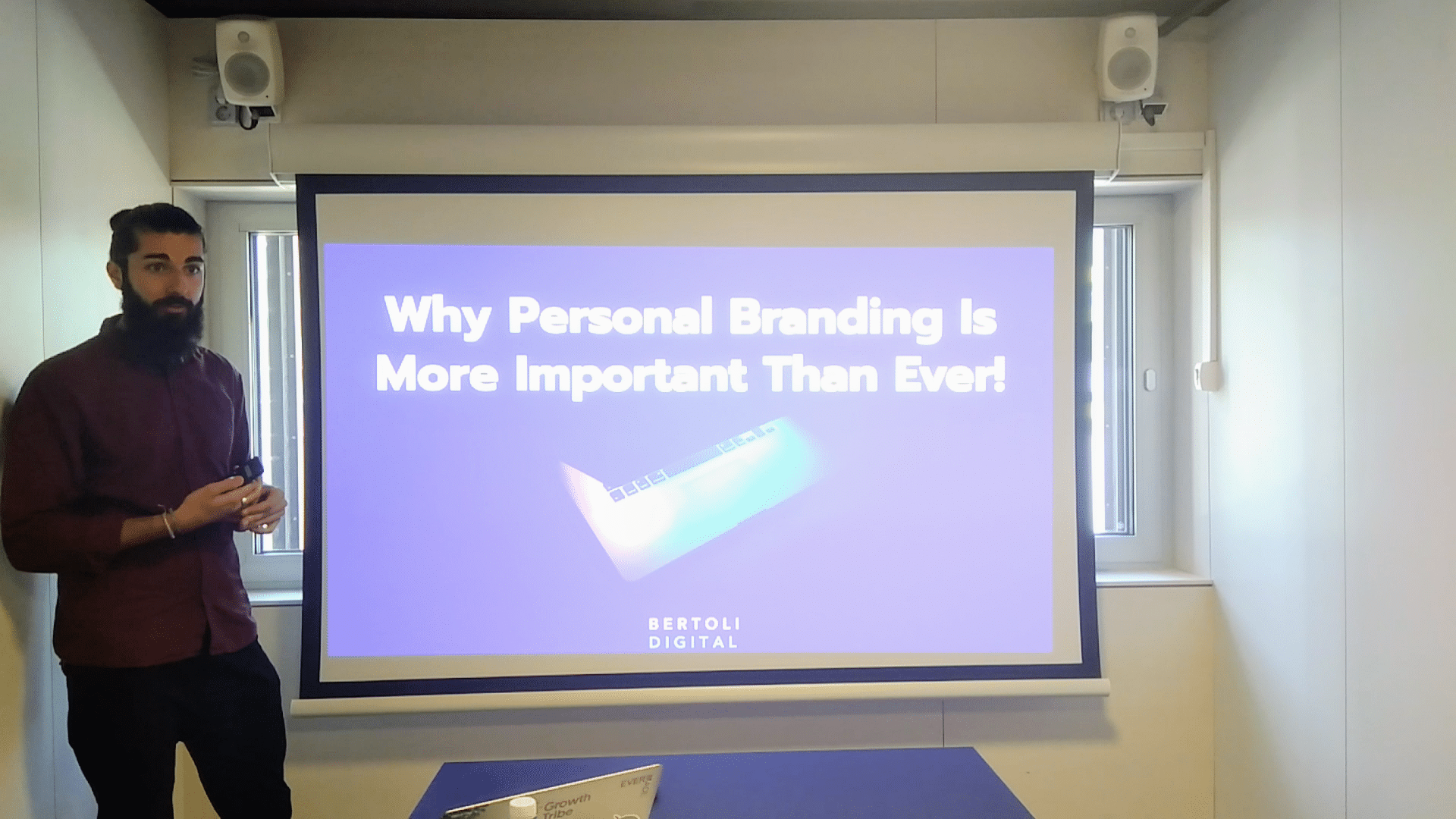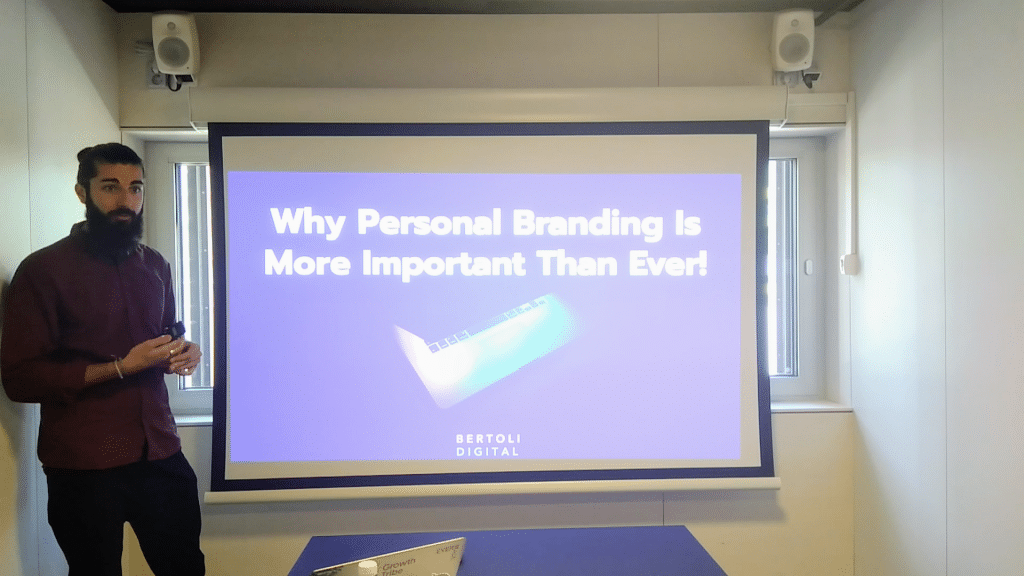 I started to network quite a lot within the Helsinki startup and tech community, in Maria 01, the Shortcut, the StartupSchool, Aalto ES, and some more. Maria01 became my second home at the time.
"Learn how to coach yourself and ask the right question"
One day, I attended weekly events there and at The Shortcut when suddenly my eyes got caught up for this event called "Learn how to coach yourself and ask the right question". I was just out of a meeting about miscommunication and this event pops out on my Facebook feed.
I was really intrigued and curious to know more about it, plus the event was stamped with a label "World Coaching Organization" which gave it a more professional feel. Sometimes the problem with webinars and free events is that you can't help to wonder what kind of hidden agenda they're trying to sell to you and if it's about self-evident things you already know.
The beginning of my entrepreneurial journey in Finland
At the event, I discovered very early on that this would not be the case! It was a short introduction to a professional coaching course, but I had the opportunity to meet with Anna-Riikka, the master coach trainer, among other participants. We learnt all the basic principles of coaching in an impressively positive and cheerful atmosphere. When we left the workshop I noticed we all had big smiles – a good sign to attend the full coaching training!
This event ended up not being the start of my professional coaching journey, but the start – may I say FINALLY a start – of the beginning of my entrepreneurial journey in Finland. I've been dreaming about starting my own business, activity, whatever you want to call it, for years, but always had some roadblocks either in my head or some outside my head. For example, I never really had the time to allocate entrepreneurship alongside my studies or with my full-time job, and thus always ended up postponing it!
I ended up selling my services
After this workshop, I approached Anna-Riikka because I couldn't tag their company on Twitter. Tweeting is in my nature always when attending events, and I definitely wanted to share my experiences during that workshop but got frustrated because I couldn't find either the company or the speaker. We clicked right away, then one thing led to another and I ended up selling my services as a Growth Marketing Consultant in order to help them with their digital presence. What a start, right?
The most satisfying moments are when you are able to see the results and impact of your very own work, that you have created and/or managed entirely from scratch. And being able to bring a smile to the person in front of you (or on the other side of the screen lately) is priceless.
Always keep celebrating all wins
I also really love sharing my learnings and knowledge with the community, I started to host several workshops and participated in panel discussions. I really enjoy exchanging and discussing different points of view on a given topic, learning and debating a subject. It always brings me a lot and gives me energy. And when I see that sharing some of my learnings can help severals in the community, it is truly heartwarming.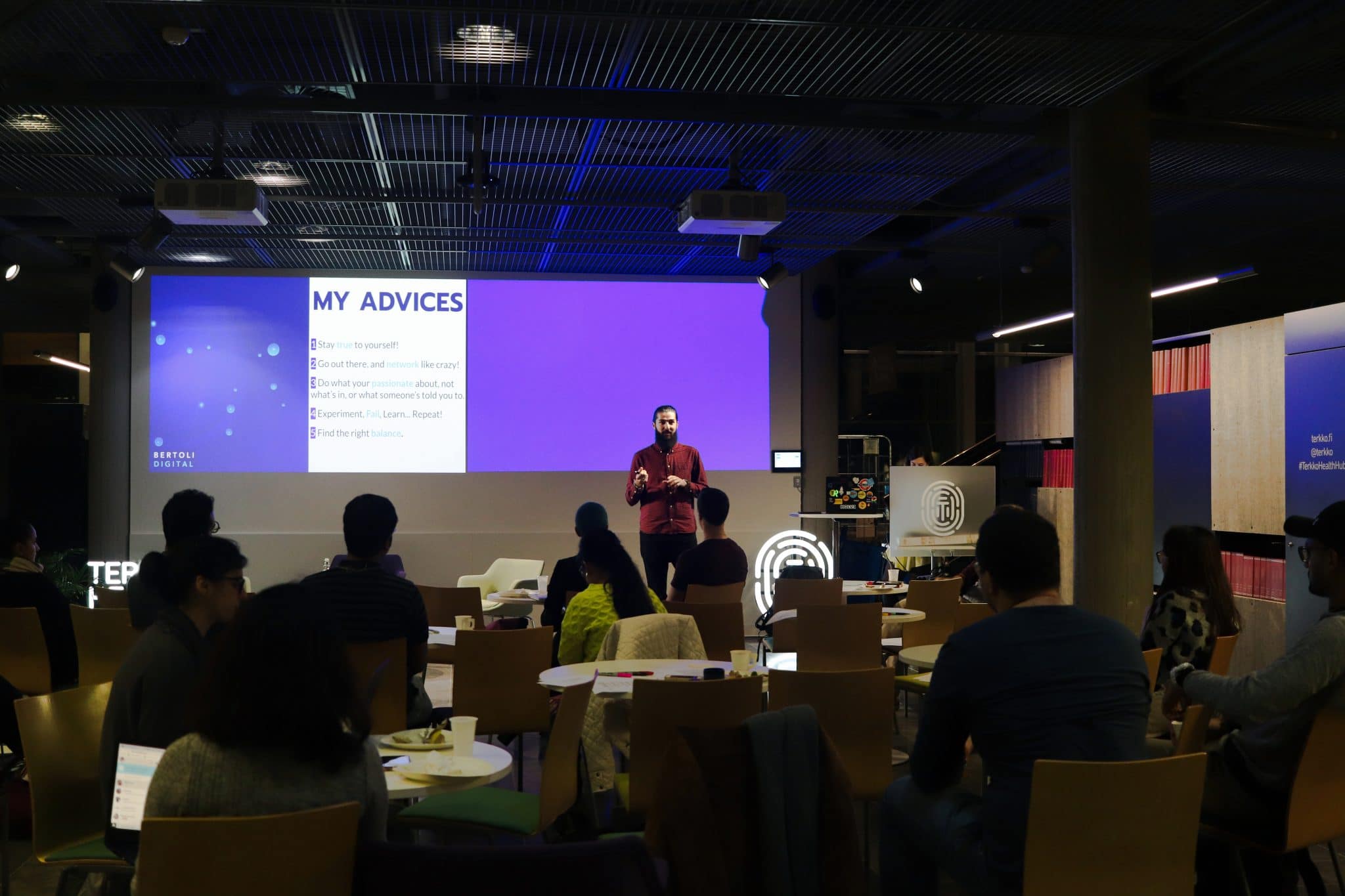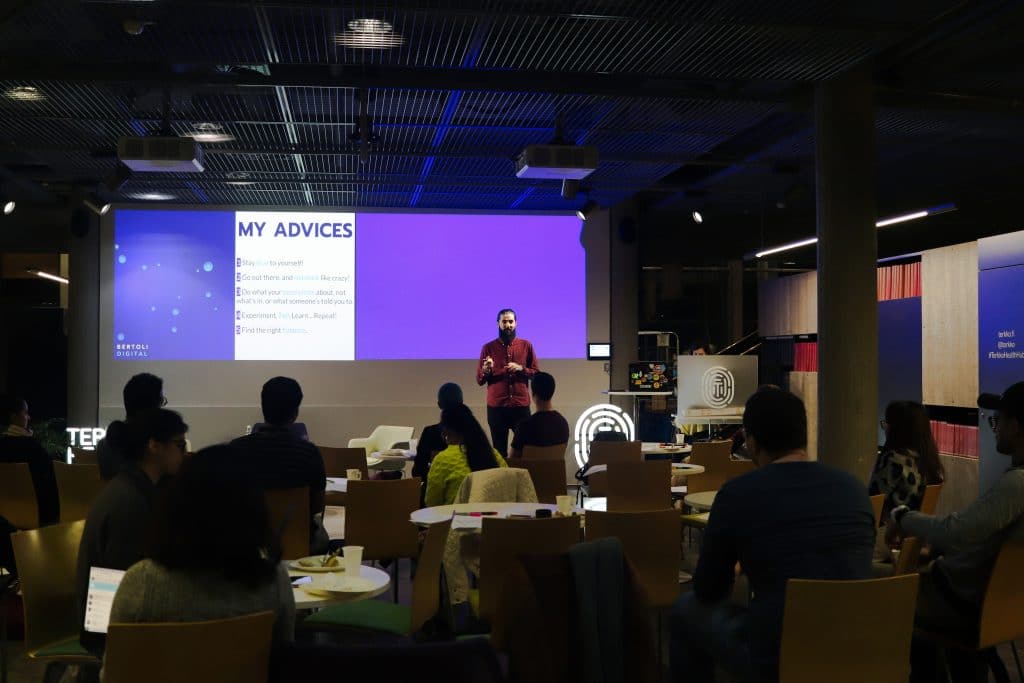 Also sometimes I postponed some work to the very last minute (bad habits I know…), and always when I am finally able to put the last touch and hit the publish or sent button, you feel that really warm feeling of accomplishment (even when it comes just to a blog post sometimes ? Always keep celebrating all wins, even the small ones)!
It never goes as planned!
The main challenge was and still is: TIME! Striving for the right balance between work time and personal projects while keeping enough headspace for creativity. There are tons and tons of content about the work/life balance, but when you are hustling and pushing your own personal brand plus your clients' work and a day-time job, time management skills become crucial!
It never goes as planned! Sometimes for the better, but mostly for the worst. It sounds a bit dramatic but what I mean by that is that you always need to be prepared. You need to forecast some extra time or some extra budget, most likely both!
You will end up working more than what you agreed or were paid for
Always always keep yourself some slack! Because something will most likely come up as unexpected and if you are unprepared either you or your client (or both) will be impacted. And in most cases, especially when you're still building your brand, you will take the impact on your own side to try and minimize the impact on your client's work and you will end up working more than what you agreed or were paid for.
I don't believe in those concepts where we are born X, Y, or Z. I believe that everyone can become anyone they want if they just keep pushing for it and step out of their comfort zone!
I believe we all have an entrepreneurial mindset seed within ourselves, some will just nurture it and grow it, and some others will just let it there mostly because they are scared to take the jump or don't want to go out of their comfort zone.
You don't have to risk it all or quit everything else
Don't get me wrong, it is totally fine to not want to be an entrepreneur, but what I mean is that everyone who is interested in it should give it a try, and that doesn't mean risking it all and quitting everything you're currently doing.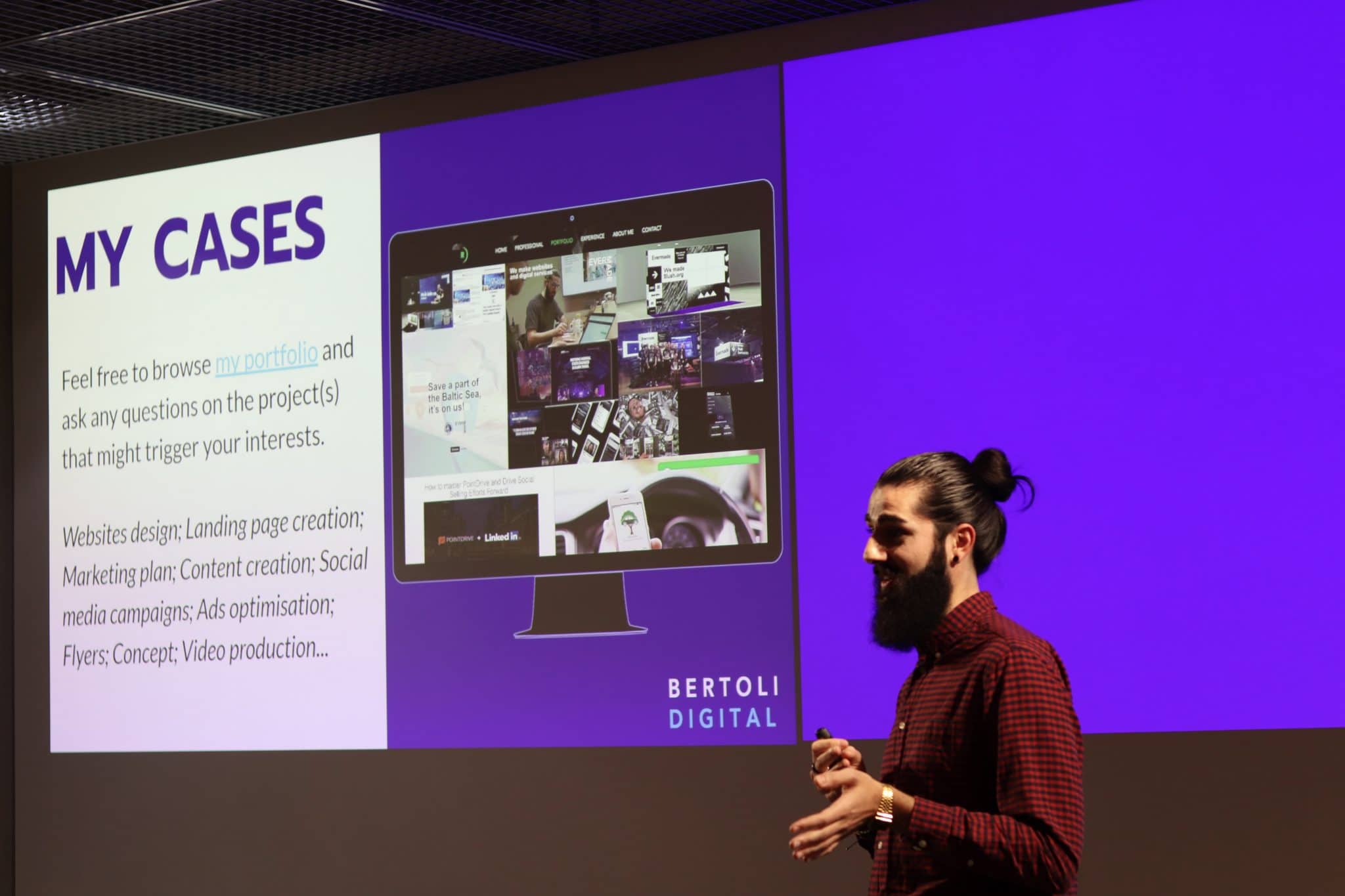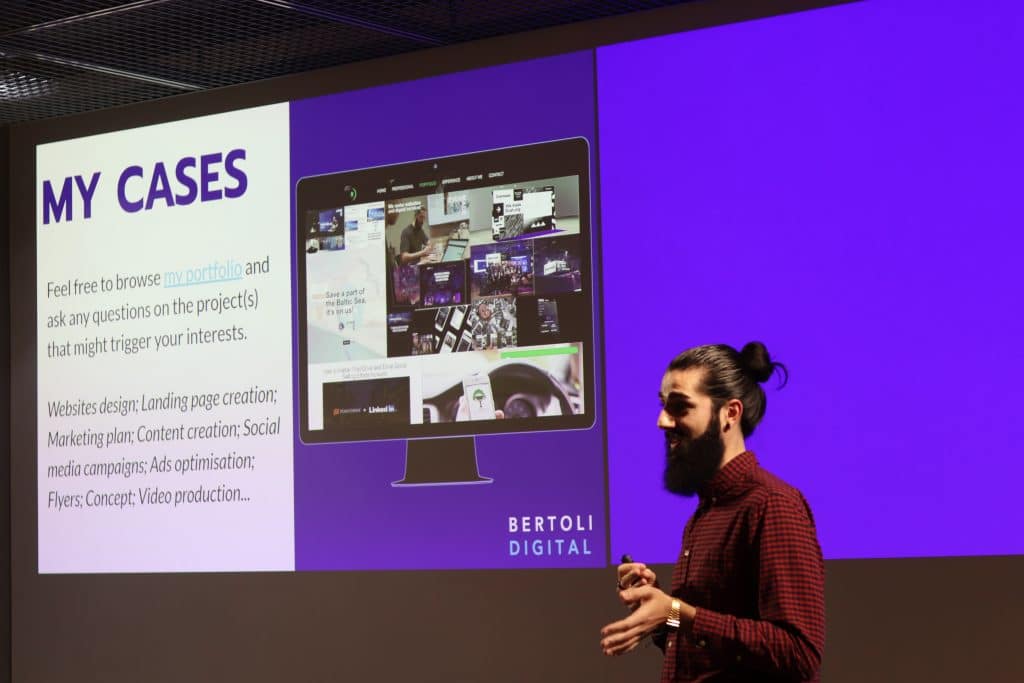 There are nowadays so many different types of entrepreneurship and some will reveal their entrepreneurial mindset as an intrapreneur within their employer's company, or others like me will be able to get started as light entrepreneurs as a side-project keeping their financial stability. I believe everyone has it to some extent, and it's up to each individual to expand it or restrain it according to their aspirations.
The "profit-only" entrepreneurs are in it just for the money
There are things I love (the community, the innovation, the thrill, the creativity, the impact) and don't really love about entrepreneurship (the financial risks, the failures, the burn out). I am really interested in social entrepreneurship and entrepreneurs willing to carry on social responsibility. On the contrary, there are "profit-only" entrepreneurs who are in it just for the money – not my thing.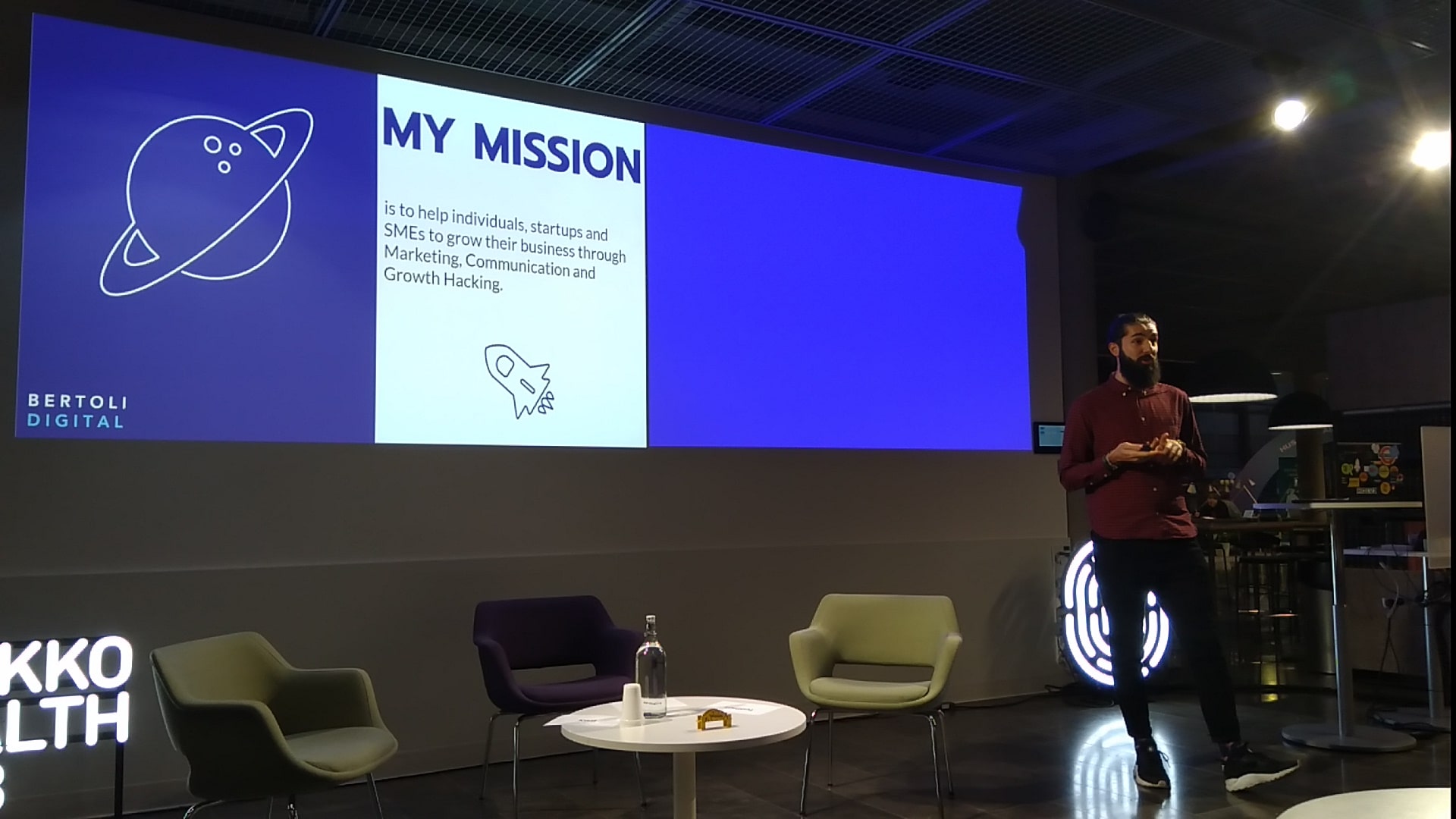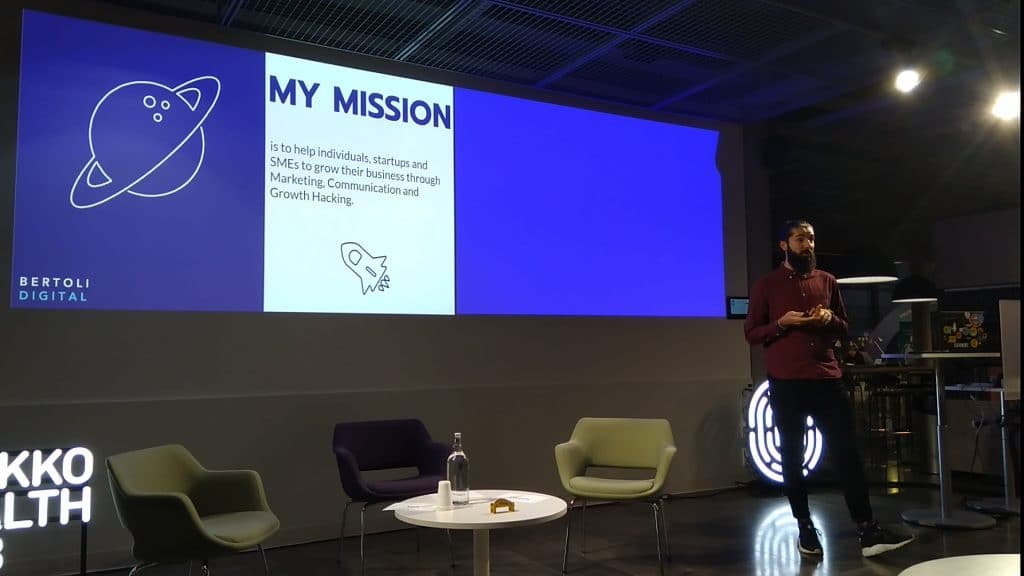 Being an entrepreneur is an investment, it does take its toll let's be honest. For example, when others might go out for a drink on Saturday night or going to the movies, I will be home working on my laptop until late. But I consider it is an investment in myself anyway because it makes me grow and learn all the time. It allows me to give more value to my employees, more to my clients and more to myself.
Nobody will even know that your product/service exists
Here are my top three skills as an entrepreneur.
Adaptability, you are going to need to adapt a lot, be resilient and flexible. Find solutions quickly, learn new skills almost daily, so definitely one of the most crucial skills for a successful entrepreneur.
Communication, even if you have the best product or service ever, if you are not able to communicate clearly about your product/service, and you're not comfortable at networking or hosting press releases, then most likely nobody will even know that your product/service exists and all your efforts will be in vain.
Go the extra mile
Persistence, you are going to need to go the extra mile several times (if not most of the time), you are going to face some walls and fail, but you need to keep going forward.
Three things to invest your time in – networking, networking, and networking!!! Not only will it help you meet with potential clients and partners, but it will also help you get the needed support when you'll need it the most. Remember to be your true self when networking, don't go in there with your fully rounded sales pitch, simply meet the people around you and share your full story and listen to theirs.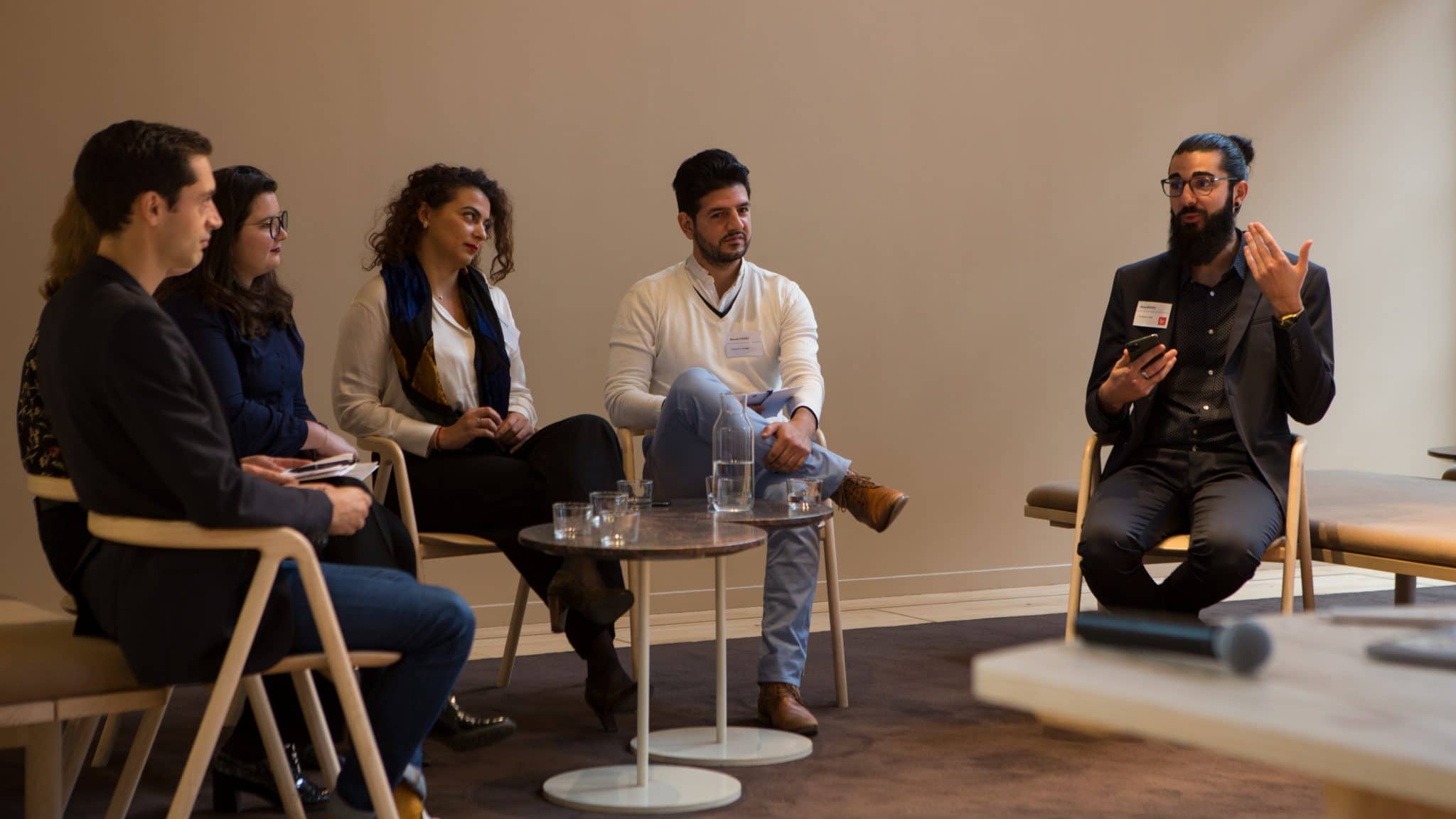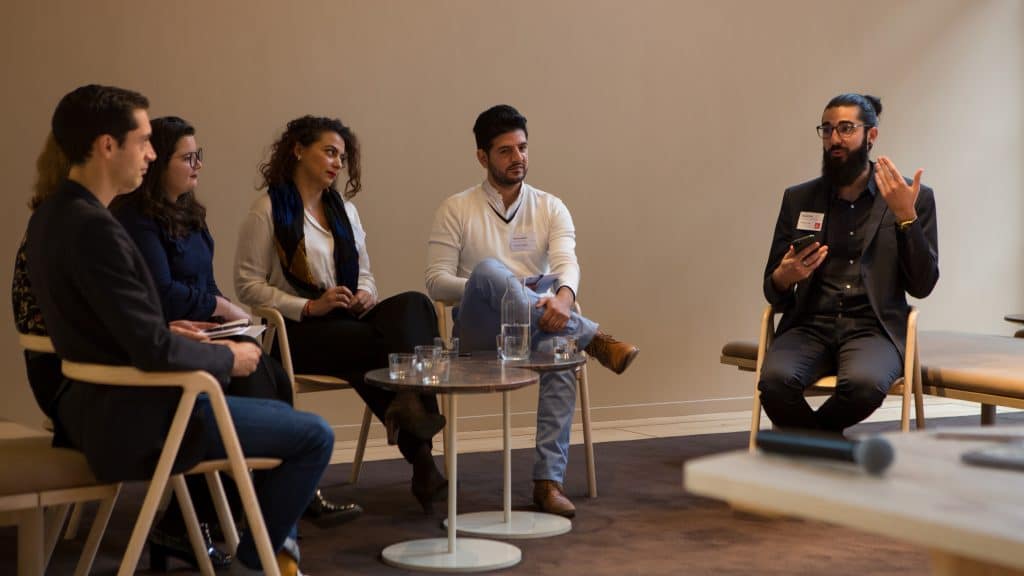 Don't strive for perfection in anything in life
Start building your brand as early as possible, and invest in it as much as you can because it's going to determine how successful you can be. More than anything don't forget to keep it real and authentic!
You shouldn't strive for perfection in anything in life. Especially when it comes down to business! And don't get me wrong, former perfectionist here ??‍♂️ I know it's not an easy task! But you have to work on it NOW! Don't wait to have the "perfect" version of your project, whatever it is, just go for it, iterate, and improve it on the go! Otherwise, there's a 99.9% chance that it's NEVER going to happen, and you'll regret it.
Also working in digital can be pretty overwhelming, the digital landscape constantly changing day after day. It's crucial to know how to fully disconnect from time to time in order to be able to reconnect with yourself and with each other.