Practising both creativity and persistence during my childhood
I was born in Kouvola, a developing provincial centre that is one-hour away from Helsinki by train. There were two highlights from my childhood that play an important role in shaping the personality of me today.
I was a sports maniac
My passion was rowing and cross-country skiing. I spent my teenage-years in rowing competitions across Finland.
I'm the oldest of 4 sisters and many more cousins.
I was the one inventing new plays and activities all the way from re-filming Finnish comedy series to "Summer cottage Olympics".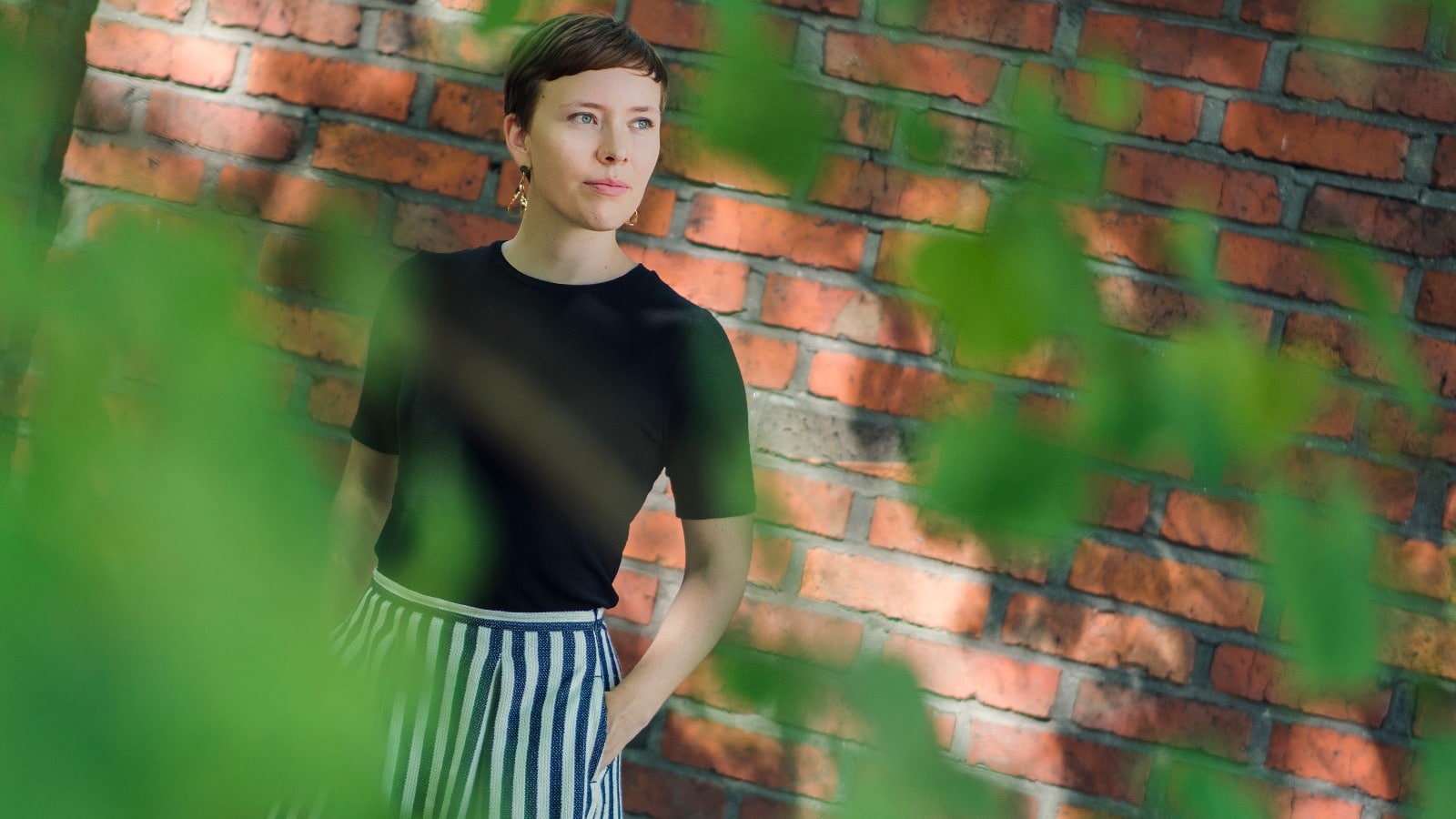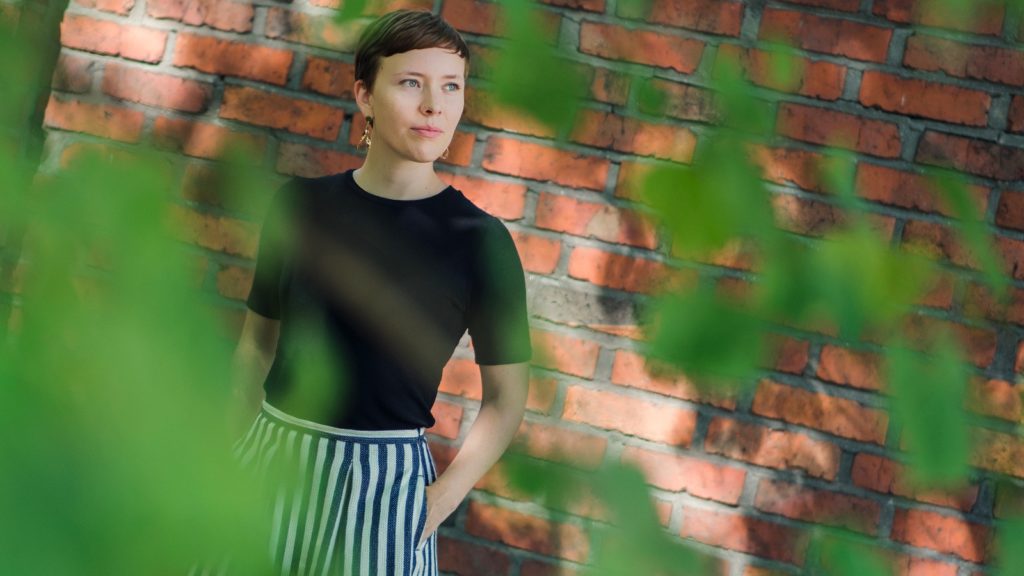 Thanks to those activities, I had a chance to practice both my creativity and persistence. As an athlete, I learned what it means to work hard to accomplish my goals. As a big sister, I learned how to take the lead, make sure a happy relationship between the kids, and create a playful space for all.
I fell in love with a guy with a big mission
My biggest dream was to simply find my passion, understand myself better. I didn't have a clear vision after high school. I liked to write and I dreamed of a career as a journalist. I started my university studies in 2014 at University of Helsinki majoring in Media and Communication.
Then I fell in love with a guy with a big mission for which he had founded a startup a couple of years before. After a while, I couldn't just sit and watch but I decided to join the business. Two of my best decisions in life so far!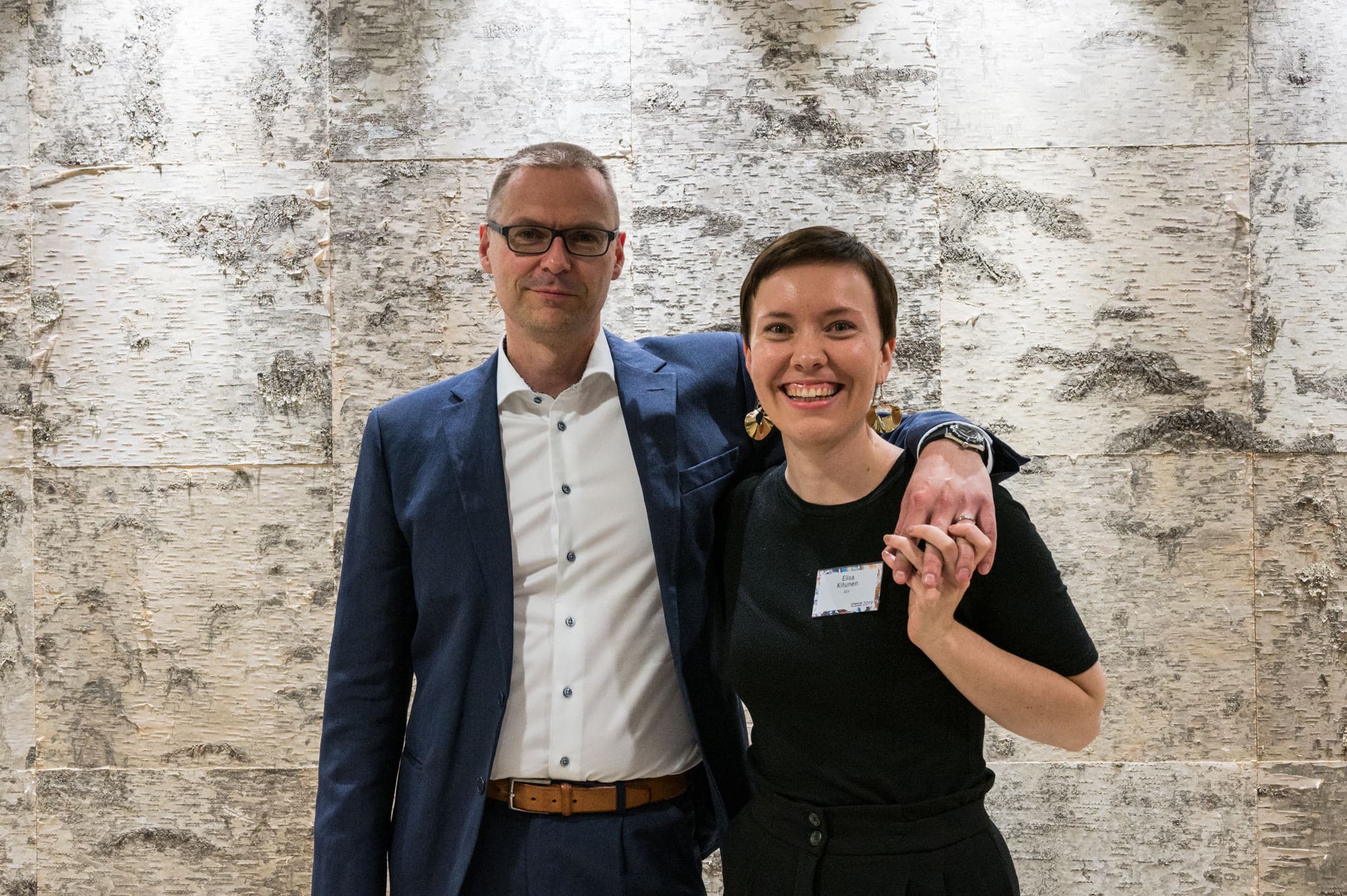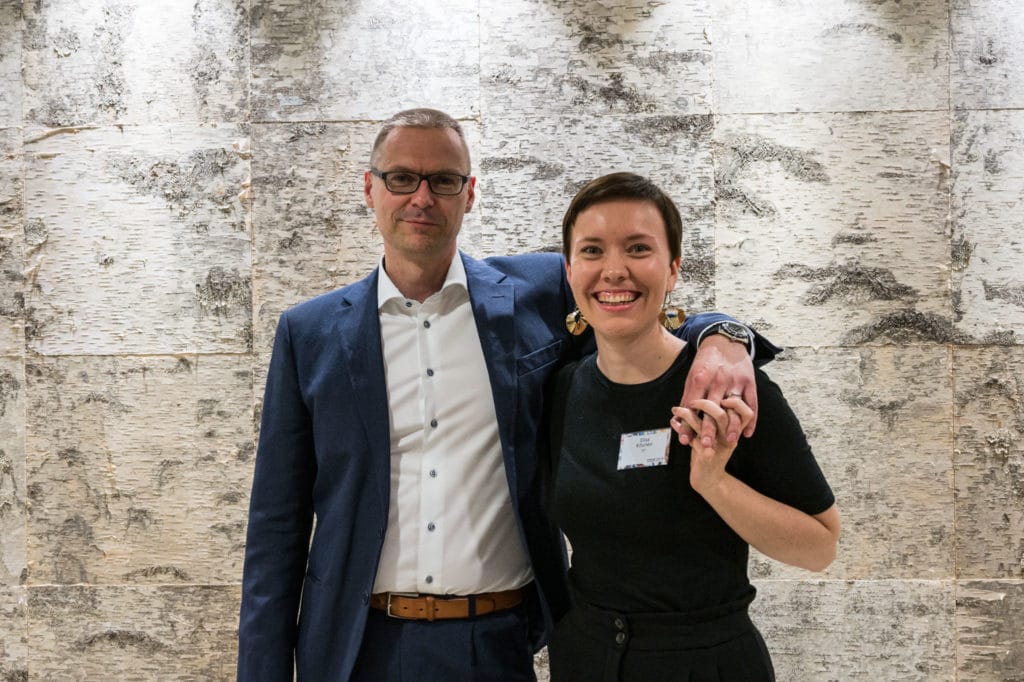 Before my step into entrepreneurship, I was running Bonfire.fi – an online media business. The smart female founders of Bonfire Agency taught me an important lesson – how to exceed expectations when it comes to employees or customers.
People are the most essential asset of the business and the ultimate reason I open my laptop every morning (sometimes way too early). Right now we have a talented but yet small team. I'm looking forward to growing the team and expanding internationally.
Running a business with a life partner is a lifestyle
Running a business with my life partner is the most fulfilling thing in the world for me right now. It's also very natural for us. On Saturdays, we don't work or talk about daily operations. We usually take a long walk and strategise long-term plans. This is the lifestyle I've chosen. Tapio is a visionary and a doer at the same time. I'm learning from him every day how to get people involved and how fast to turn the idea into action.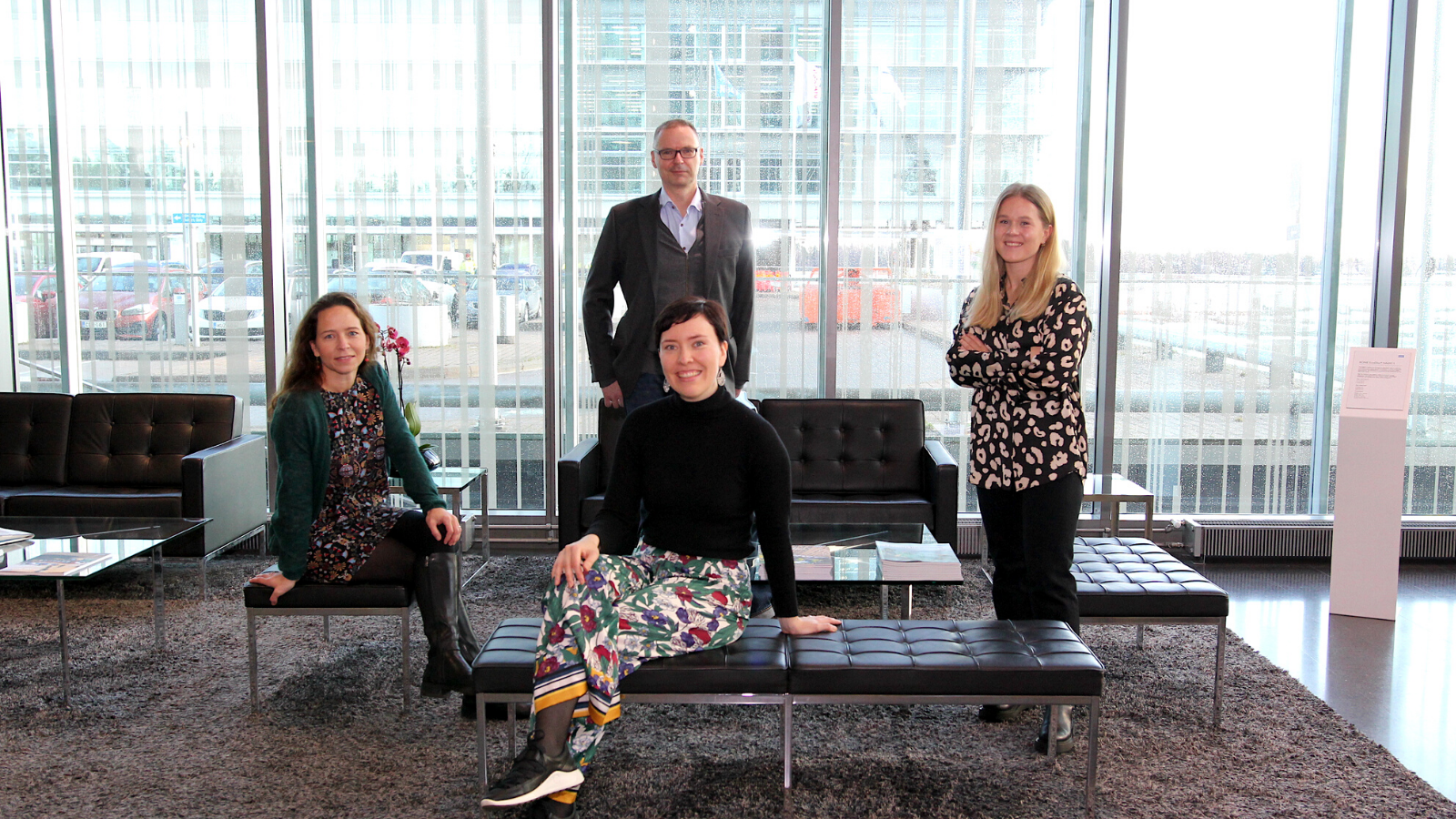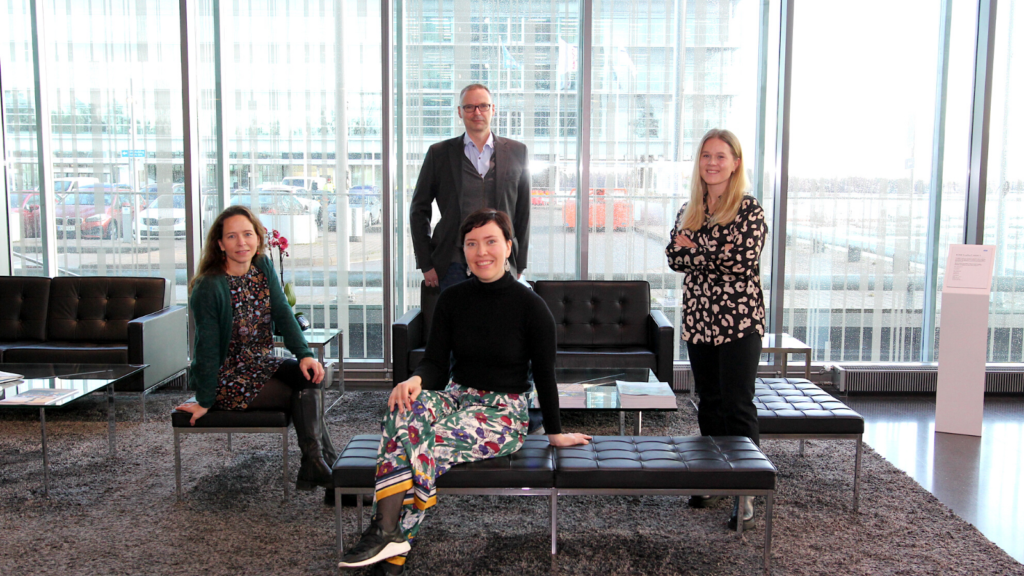 I am often asked if I have any advice for others who also (want to) run a business with their partner, but I'm afraid I can't share any specific tips. The most important thing is to have your own rooms and roles with your partner. I take care of operations in Finland with our team – and Tapio is responsible for developing the concept and getting us ready for international markets. Still, the division of labour can not be crystal clear and our roles are sometimes overlapping.
We're both work "last-minute"
COVID-19 has been an extreme test for us: we've been together 24/7, but still, we like and value each other and respect the work the other half is doing. And most importantly, we have fun. I'm also very aware this may not work with any couple because it's quite an extreme lifestyle.
I'm glad we have been learning how to lead and support each other. I know Tapio wants to concentrate on challenging writing tasks in the morning. And he knows I need my daily exercise. We're both "last-minute" people – you can find us finalising presentations a couple of hours before the important event. I'm glad our team is also helping us to develop ourselves (like setting deadlines). In a startup, it's important for the whole team to learn fast and support each other.
Almost all the travelling together has been work-related
Entrepreneurship has shown a new way to explore the world and its people (before COVID-19, now I'm mostly exploring our flat in Northern Helsinki). Almost all the travelling together has been work-related – but it doesn't mean it has to be 'all work'.
In Brussels, we had meetings with the Commission but also visited the jazz festival in a cute medieval city. In Geneva, we had a meeting in the World Economic Forum but also enjoyed one of the most beautiful hikes. In New York, we attended the conference in the Bronx but also spent the relaxed afternoon in the magnificent Columbia University campus where Tapio studied many years ago.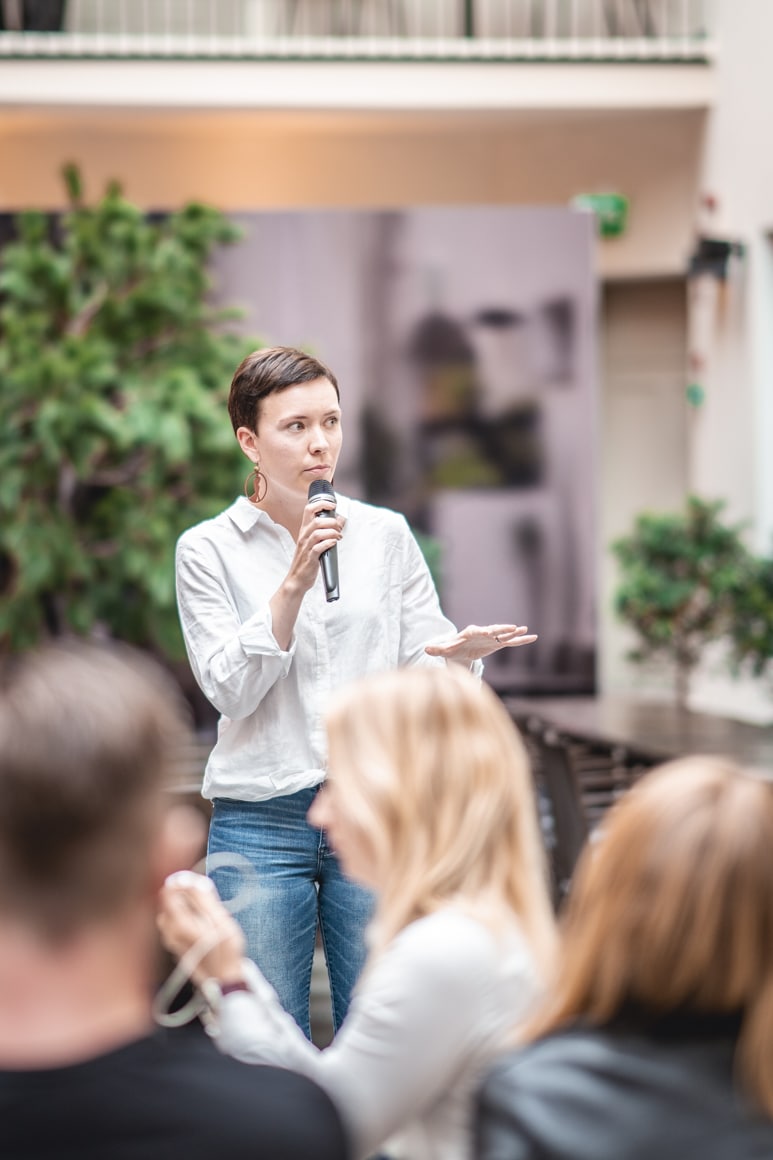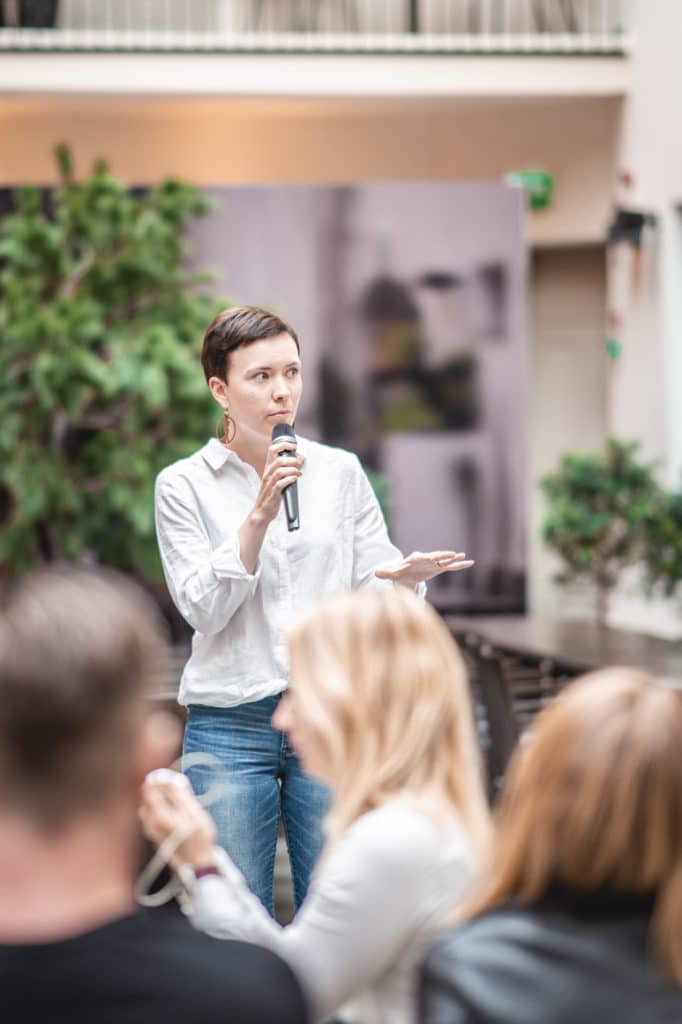 We have small work-related conflicts weekly and I find it important. We discuss a lot. We handle difficult situations best by taking a long walk together. Fun fact, according to brain researchers, humans are smarter during and after aerobic exercise.
Big organizations can learn from startups and like versa
As a company, we have a big mission: make the world more entrepreneurial. Big organizations need to renew & re-invent themselves. This is what entrepreneurs naturally do. So why not learn from them.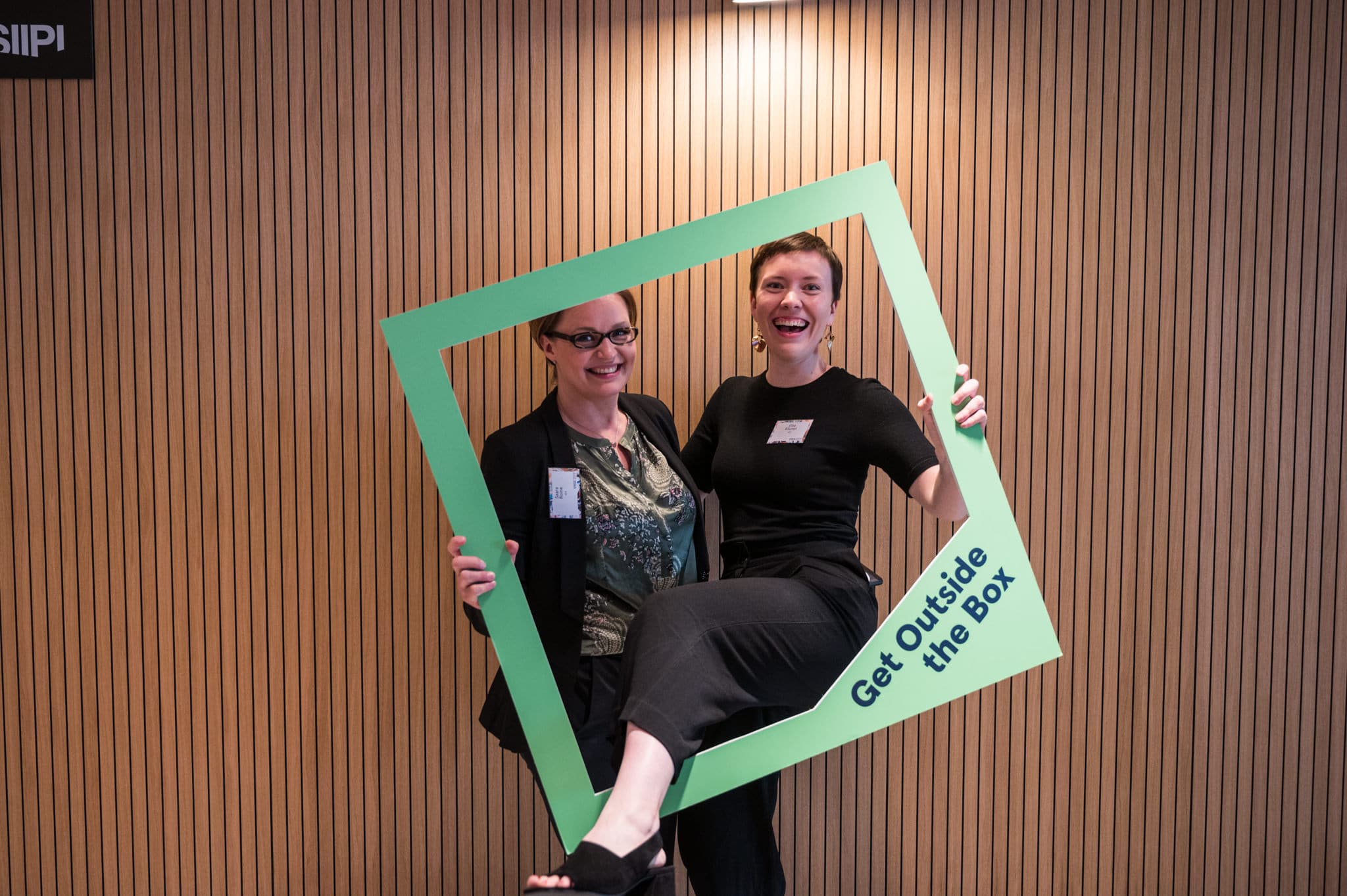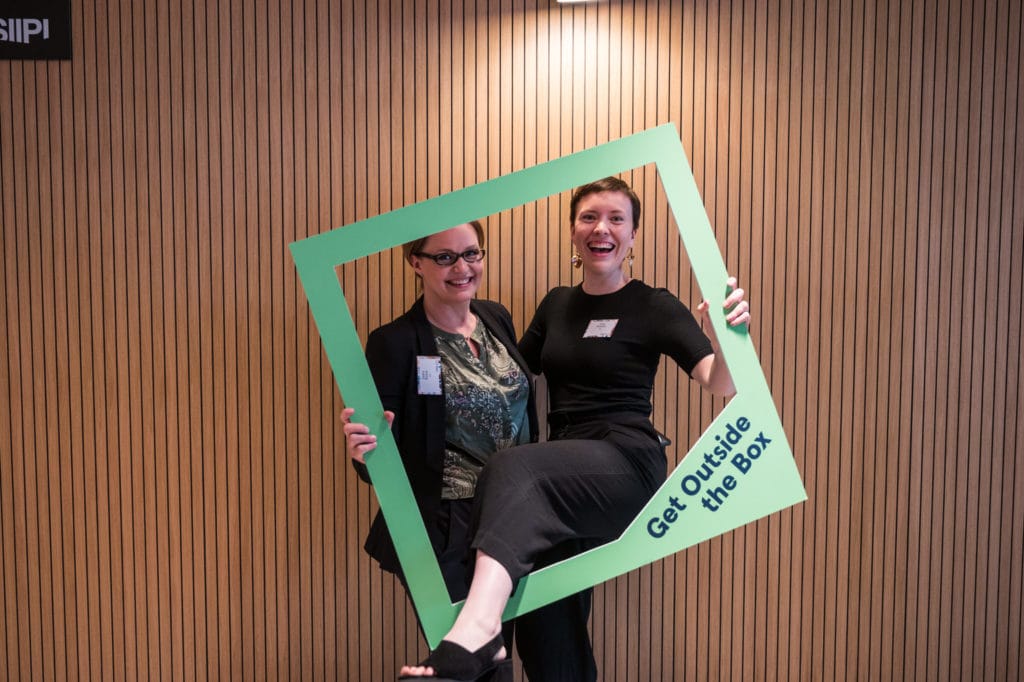 We're running a globally unique program in which corporate leaders learn entrepreneurial leadership skills and mindset directly with startup entrepreneurs. EEX means Entrepreneurship Exchange.
Leaders work with the startup's growth strategy as members of an Advisory Board. Experienced people get to work on the very practical strategy of the growth company and learn in action about agility, being proactive, bold experimenting and collaboration with partners.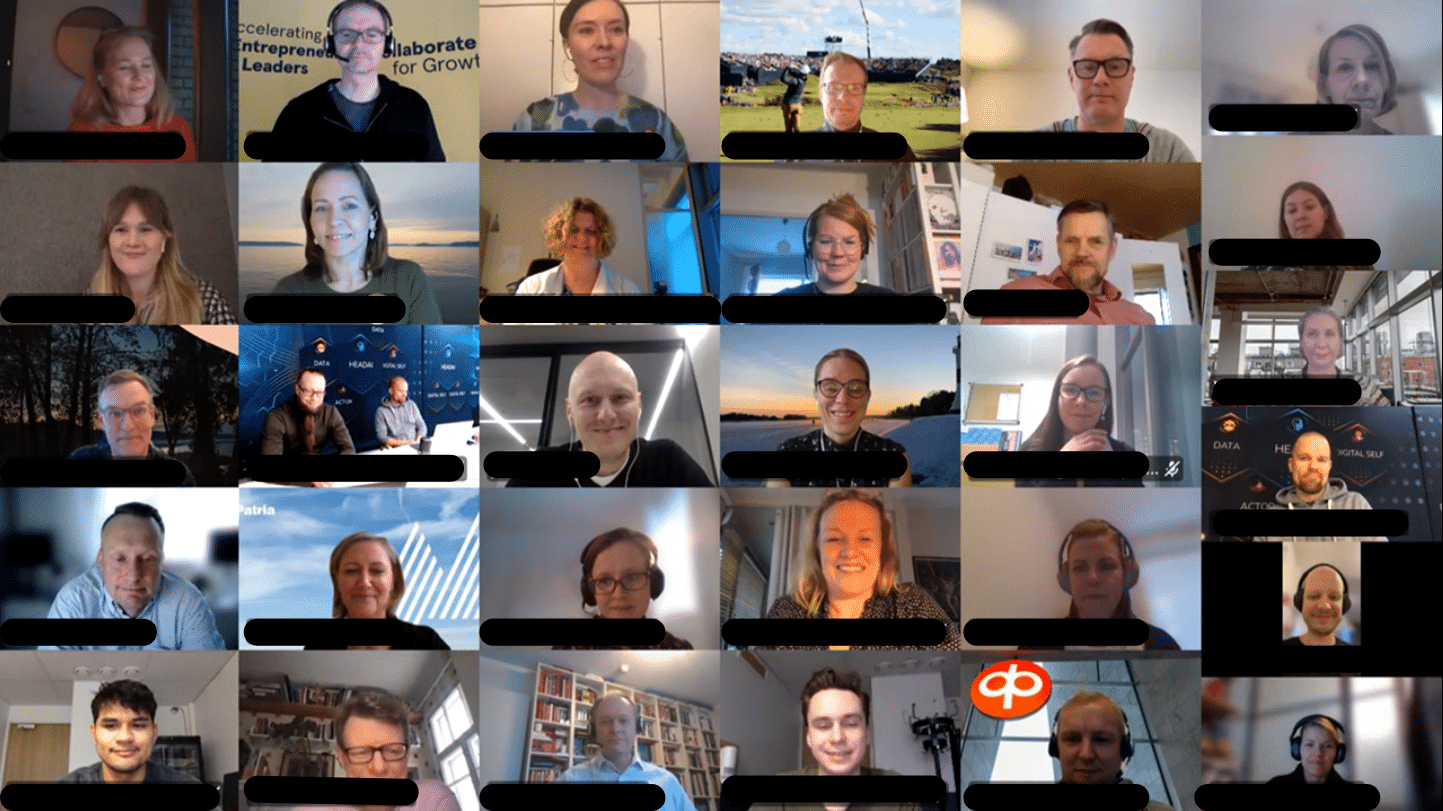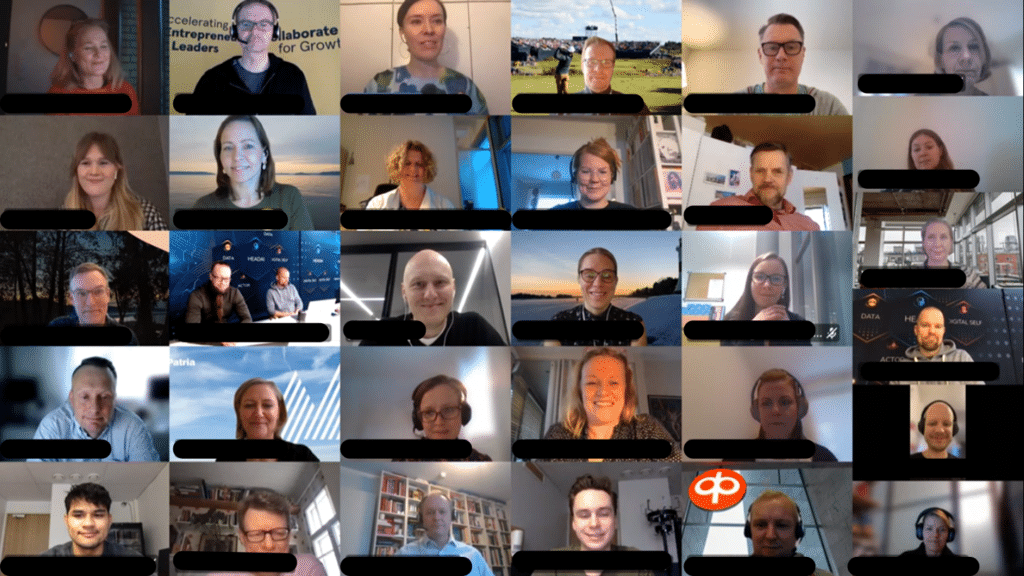 We have absolutely brilliant people in corporations. They are international, sharp and eager to learn more. I'm fortunate to work with them. We've been proven there is a strong need and willingness to innovate, change, adapt, and renew faster – and those can be learned from entrepreneurs.
What is easily lacking when you are an individual in a big organization?
Two things: the holistic picture & seeing the world from outsider perspectives.
Our participants from Patria state that in our program, the holistic picture of the whole company has strengthened. The entrepreneur has all-in; she or he has to make all the decisions and take responsibility. Advisors get to see this and support the entrepreneur at the same time. In other words, this is a "way to borrow the CEO's hat". Understanding other companies' viewpoints is also crucial in businesses based on deep collaboration between different players.
It's hard to communicate new ideas
We are fortunate that we have amazing forerunners in Finnish corporations who really want to support the movement towards a more entrepreneurial culture. Supporters are everything because startup entrepreneurs are usually building something new.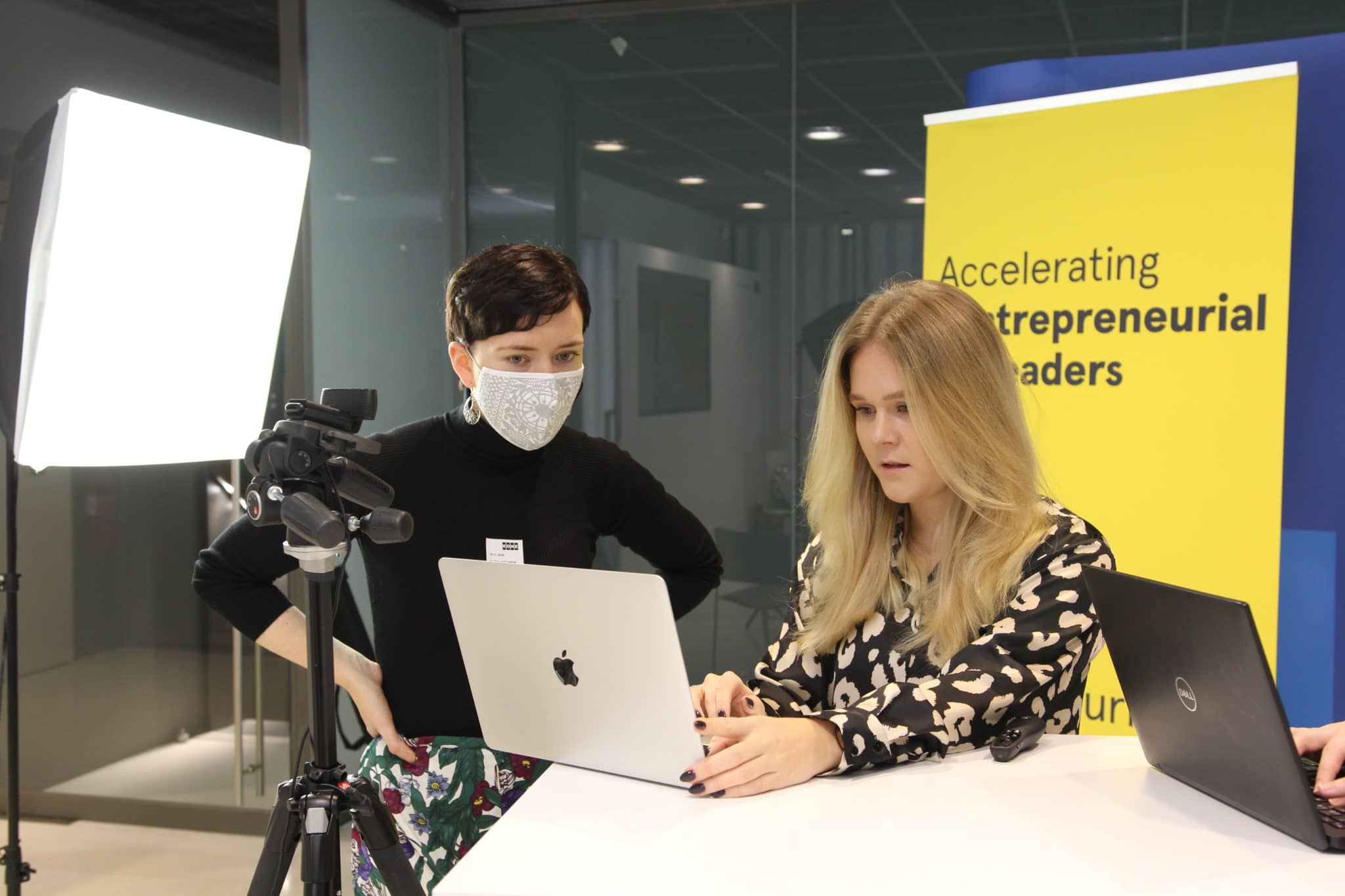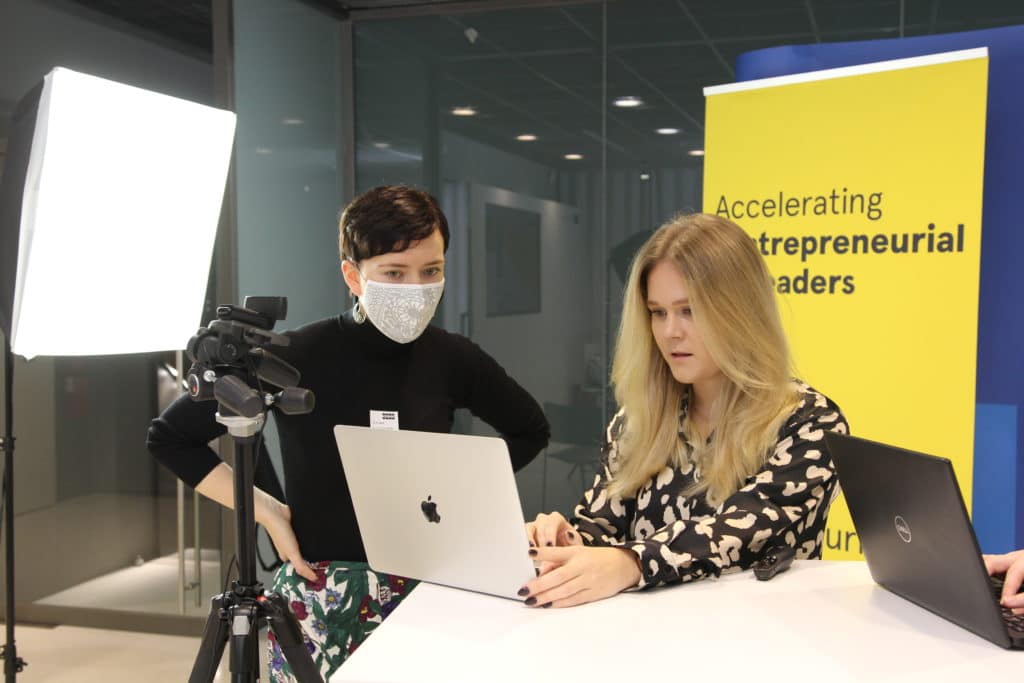 By definition, a startup is a search engine trying to find a scalable business model. It's hard to find people to support the mission. I did my Master's thesis on how to communicate new ideas. It's super challenging.
I adore everybody who is brave enough to be entrepreneurial in their work environment
I am really proud to be an entrepreneur. At the same time, I know entrepreneurship is about the mindset and not dependent on if you technically own the company or not. I adore everybody who is brave enough to be entrepreneurial in their own work environment. In many ways, it is harder for corporate managers.
My biggest learning during the COVID-19 period has been that the top priority should be my own energy and well-being. I can only take care of others (team, customers, partners) when I have taken good care of myself. I "update" myself while skiing and listening to audiobooks. Yoga and meditation have lately entered my daily life.
In-depth discussions with my mentor are vital on my own learning journey. However, it's crucial to find your own way of doing things. For example, many people prefer work-free Sunday. But I don't, only because I enjoy setting my mind ready for the next week.