Small town boy
I am from a small town called Kuhmo, located in eastern Finland, next to the Russian border. Famous for its chamber music festivals. Otherwise, a tiny and silent town, without much to do as a teenager.
I was not directly connected to or even interested in business as such when I was a kid. Still, I was organising events like rock concerts and discos with my friends. However, I was not doing it because of money, but rather to enjoy the live music and the parties.
Dare to turn ideas into reality
I am a person who gets lots of ideas, and I dare to make them happen. The best part is finding a team that likes the idea, which has all the competencies and wants to develop it further with me.
I used to work for Nokia and later for Microsoft in R&D. Even though I was part of large organisations, I think that my role was quite close to what I am doing today as an entrepreneur.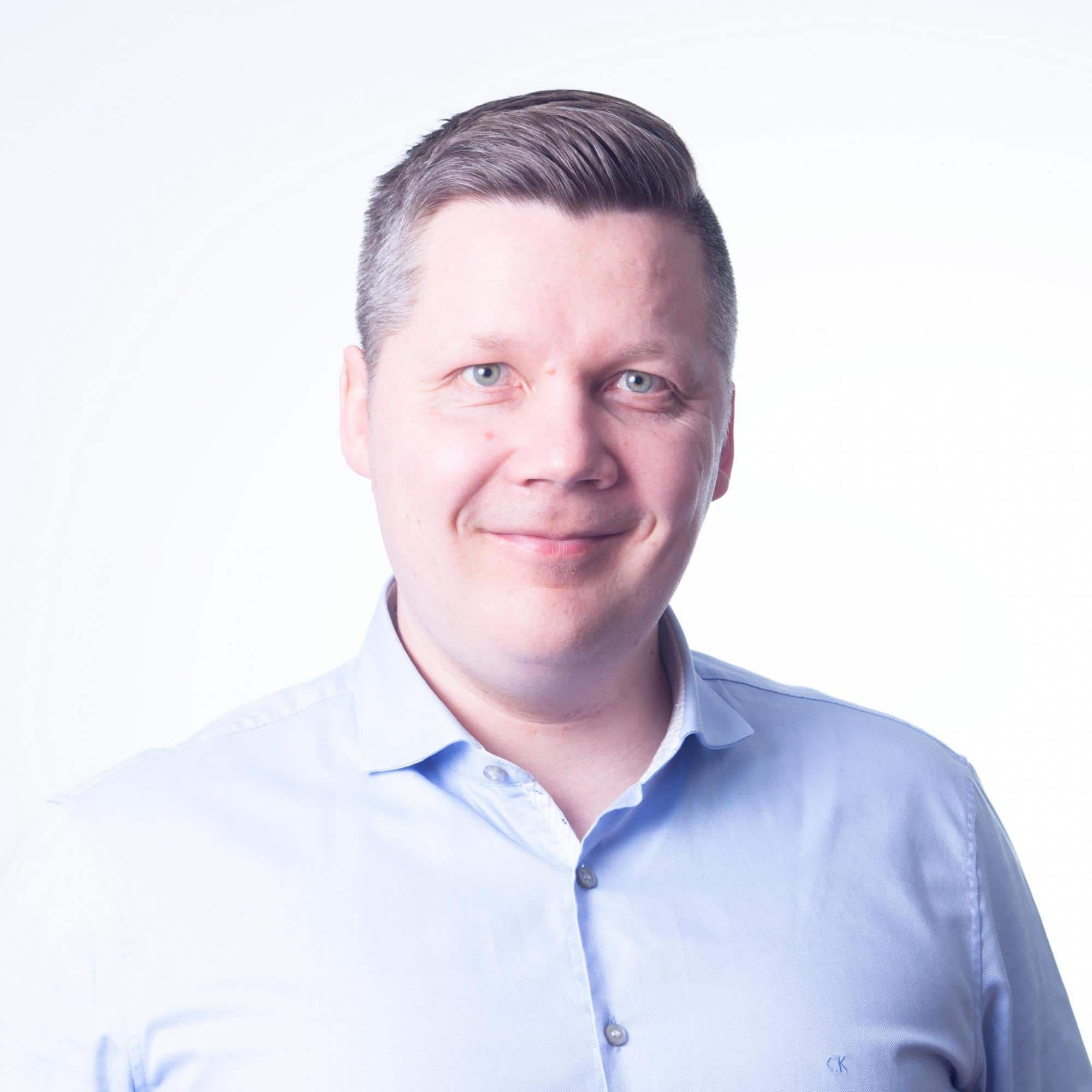 Push forward your idea, find a team, motivate them, test the idea, and sell your idea
The final step is to run the project to make the idea happen. These steps are the same, but the big difference is the financial commitment. It has been quite a big step for me to put my own family's financial security in the game. If there would not have been layoffs due to mobile phone development, I might still be working in a large organisation.
I had tested the active noise-cancelling headphones in busy airports many years earlier
I remember how good it felt to have this silent bubble in the middle of chaos. You notice how your stress levels go down, and everything is peaceful. Like you would jump from the Peking airport to a summer cottage in Kuhmo just by pressing the button.
I thought that that feeling is valuable, but there are no solutions available that would offer it in everyday life. Because those headphones were too big to carry, there were wires, and the battery life was too short.
A comfortable, effective product with a long-lasting battery is not enough; it must be so small that you can sleep with
If the device would be small and comfortable like a foam earplug but still having that noise-cancelling capability, there would be battery life lasting all day, and it would be so little that you could even sleep with it: That would be a fantastic product!
I met Matti Nisula, my colleague from Nokia and Microsoft. He is a talented engineer, specialised in audio, signal processing, and electronics.
I asked him, "Is this kind of product technically feasible?". He said that he doesn't know, but we should try. And there it started.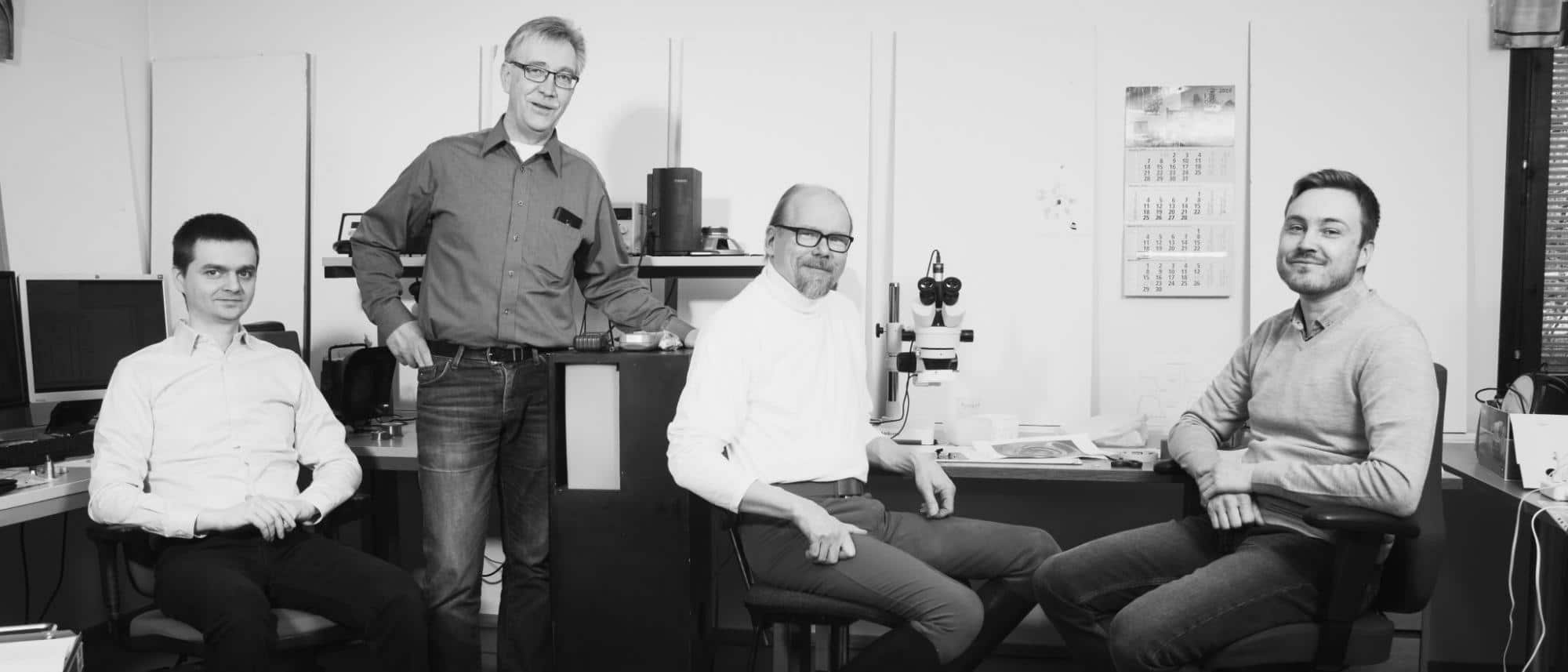 First, we researched on the internet for similar products. Since we found nothing, we moved forward. As we didn't have any funding, we were using free lab premises in Oulu. We found free signal processing simulator tools and started to work on the system. Then we continued to design the electronics and finally ordered circuit boards from China.
Matti did fantastic freehand welding under the microscope to get electronics in place for this miniature – scale device.
We built mechanics by using hot glue and nail polish
The result was the world's first pair of active noise cancelling earplugs, which were so small that you could even sleep with them. They were looking ugly but functioning well, so we started usability tests with our friends. Everybody was pleased with the device.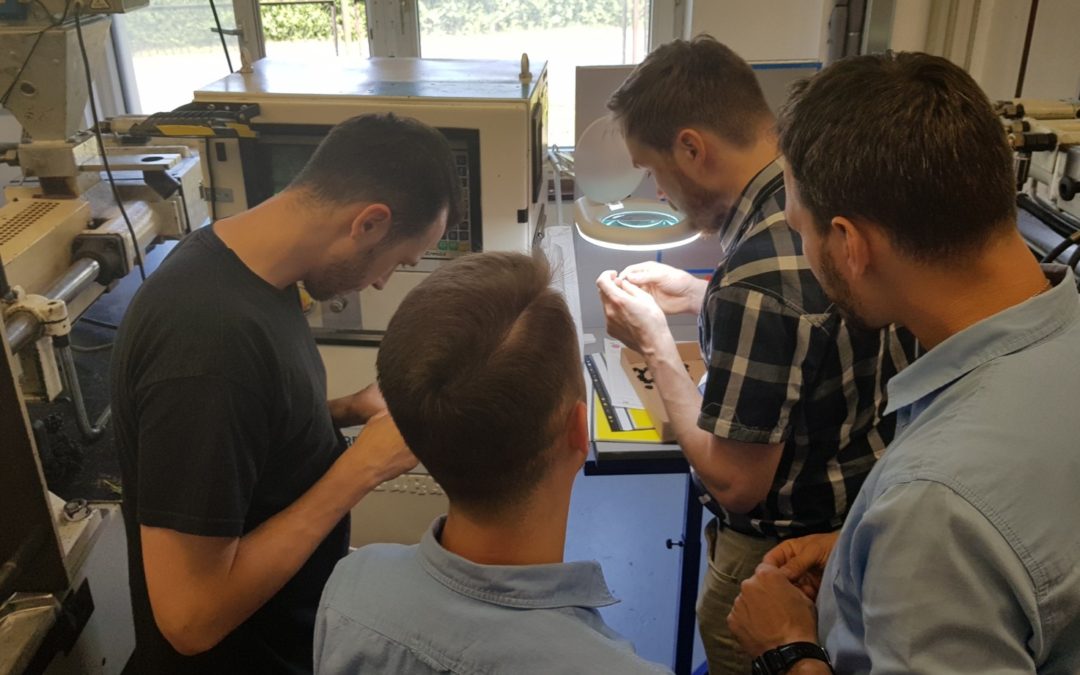 I started contacting people. After a couple of calls, I was invited to Finnair headquarters to show my prototype. I packed a bag with speakers and a subwoofer with me. I explained the idea and then played aeroplane cabin noise in the room.
We registered the company after having the first deal
Finnair Vice President tested the prototype, and, under the condition that we improve the aspect of the product, he proposed a co-operation.
After the meeting, I called Matti and announced to him that we need to establish a company.
Next, we developed the product design and got the first set of devices with a proper look, after which we continued the usability tests with Finnair, from which we received more encouraging feedback.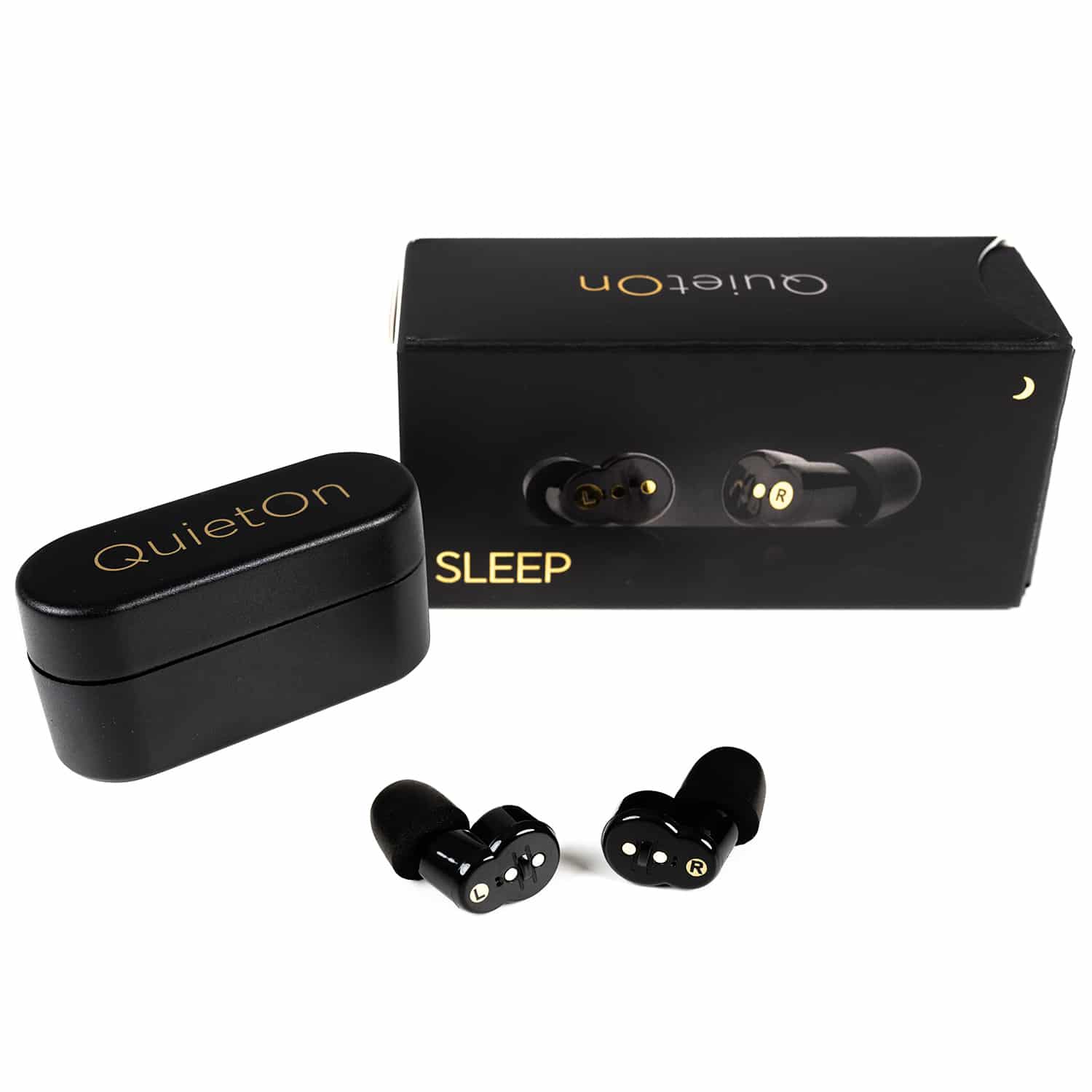 Two questions left unanswered
We still had two important questions: are people willing to buy these? And could we crowdfund it?
I heard about Asmo chargers and how they have made a successful Kickstarter campaign.
Crowdfunding was a new type of making business and seemed like a shortcut for the startups to go global.
We met Asmo and got a lot of important information and the needed push to make our own Indiegogo campaign.
First, we made a marketing video and wrote a campaign page. When the campaign went live, we sent emails to our business network and asked people for their support. With their help, we had a great start: Indegogo's algorithm ranked our product as "trending" and pushed it to the platform's front page. Then sales went up. We kept this campaign, and the pre-sales channel open until we got the manufacturing run.
At that time, the total sales were already 1.3 million dollars
It might sound like the work was done, and now we can just count the money, but that was not the case. We had to get the manufacturing up and running, which meant a tremendous amount of development to get testing and quality processes in place.
We had logistic challenges because the orders came from over 100 different countries
After Indiegogo, all the sales and marketing activities started. As a result, we needed more people, more money, more everything. The workload with those limited resources was out of scale. We had to deal with tasks that none of us had experienced previously.
Step by step, we managed to get things in place and gather all the competencies and resources to make the company running smoothly. Today we have two products out and lots of exciting stuff on the roadmap.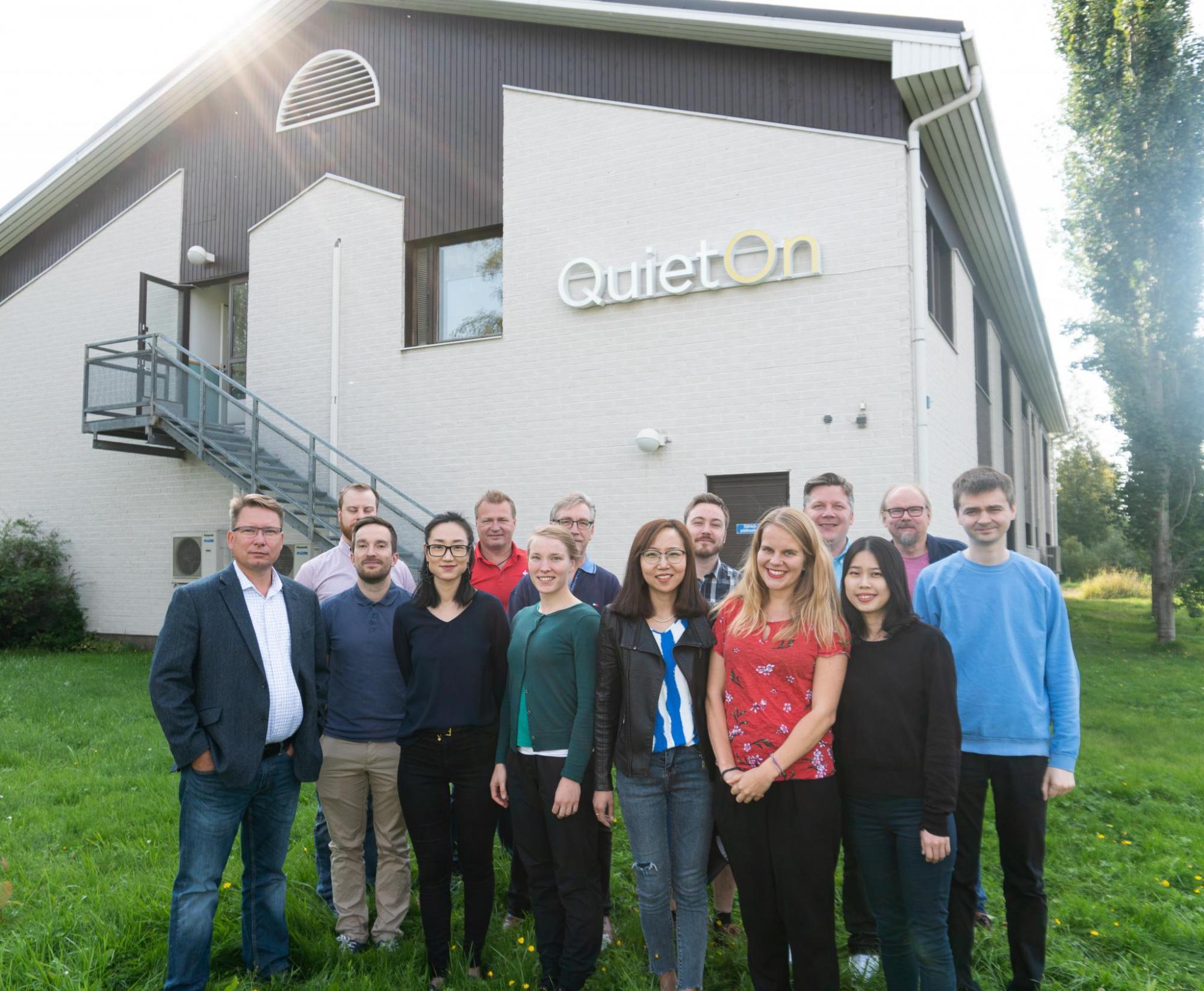 I wasn't born with an entrepreneurial mindset, nor with the eagerness to make money
Without much interest in entrepreneurship & profit-making, still, I have been making small innovations and organising events out of need all my life. My approach? If I need something, I do it without waiting for somebody else to do it instead.
Now I am an entrepreneur. I love the freedom of running the company. We can do what we want, but we are responsible for all our actions. There are ups and downs in all the jobs, but those hills have a much higher amplitude for entrepreneurs. There is no difference between work and home.
If you can tolerate the stress and uncertainty, you will have an amazing ride!
I find it difficult to imagine that I would ever return to working for an already established large organisation, such as Nokia at that time, in the future.
To build a successful tech startup, you need to understand the customer's needs. What is the problem? What is the solution? Are people willing to pay for it? After you find the answers to those questions, create the solution without compromises.
If you don't feel a little bit ashamed by your prototype, then you're too late
Stay loyal to your original idea. Make one thing perfect! Then go straight to your customer and test the idea. If you don't feel a little bit ashamed by your prototype, then you are too late.
Listen to the customer and make the needed changes. When you find the perfect solution, go for it. Do whatever it takes to get the business running. Then start looking for people who can take the company to the next level.
Enjoy the ride!